Celtic Cross: 1 Issue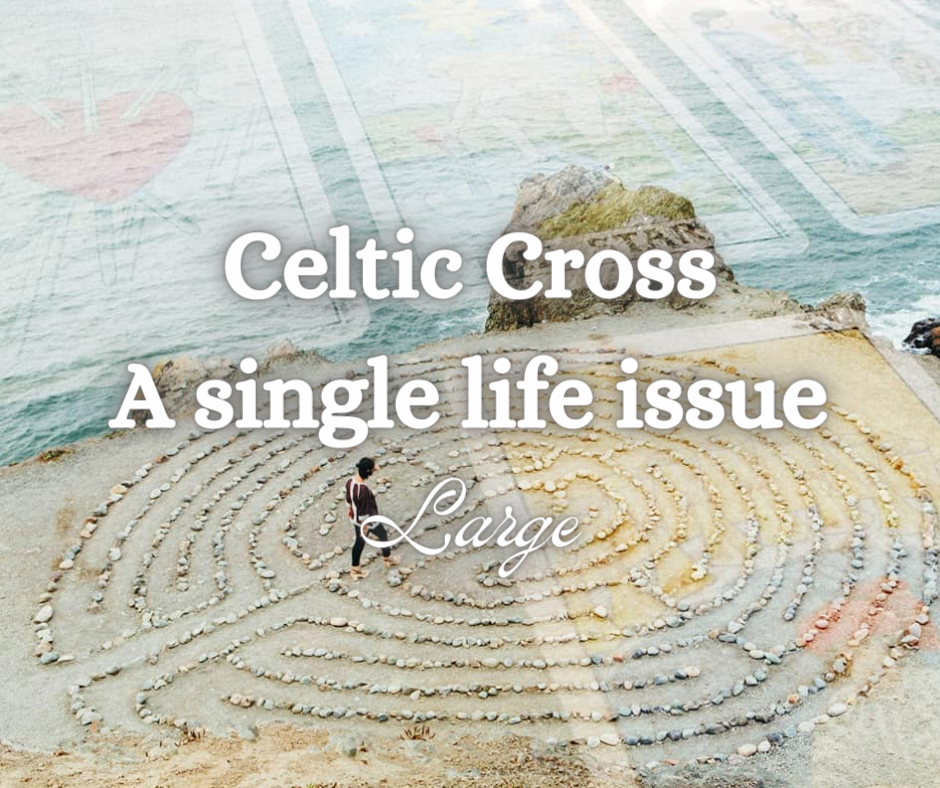 The Celtic Cross is a traditional 10-card tarot spread. I will personalise this spread for you if it's needed.
If you choose 'Reader Choice', or even 'No Tarot', if cards are used, it can be from 1 to 10.
With the life issue, the problem that we have often comes with a few questions, so do feel free to ask what you wish about your situation.
Often, people have two to four questions outside of the general aspect of what is going on.
A Celtic Cross tarot spread gives a great deal of detail and insight into any personal issue.
It is a popular spread because it is designed to provide a comprehensive and in-depth look at any particular question or issue.
The spread consists of 10 cards that are laid out in the shape of a cross, with an additional four cards in a column on the right side.
The position of each card in the spread is significant and is designed to show how each aspect of your issue is affecting one another, providing advice, answers, or insights into your personal issue.
This reading is approximately 2 - 2.5 A4 pages.
Not had a reading with me before? Read more about how I can help you
£60.00