Any Problem: 1 Issue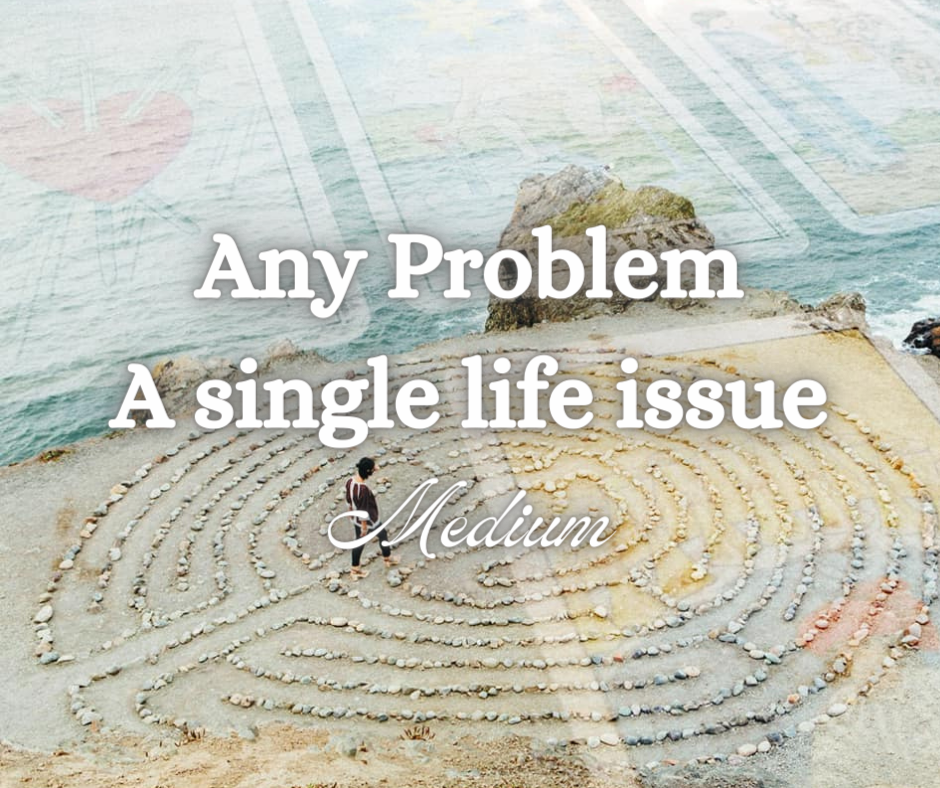 If tarot is asked for, this reading will often be a 6-card spread, which I will alter to suit your personal needs.
If you choose 'Reader Choice', or even 'No Tarot', if cards are used, it can be from 1 to 6.
With the life issue, the problem that we have often comes with a few questions, so do feel free to ask what you wish about your situation.
Often, people have two or three questions outside of the general aspect of what is going on.
If you wish to focus more on a single issue, this size reading gives a deeper dive into your personal issue.
We can explore multiple perspectives and gain greater insight into the issue.
We can look at the issue from different angles, allowing you to gain more insights.
This longer and deeper reading will provide you with more detail than the shorter, 'Small' reading.
This reading is approximately 1.5 - 2 A4 pages.
Not had a reading with me before? Read more about how I can help you
£45.00