---
Eight of Wands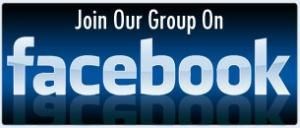 The Fool journeys to the Eight of Wands and finds things going at high speed! Fast movements, solutions, and communications fly at The Fool. Events in his life speed up as they come to a quick conclusion. Delays will end and things may get busy, so he needs to stay focused and get ready to grab new opportunities if they fly by. Communication is the key to progress, and it often arrives with a flurry of excitement.

News, updates, information, calls, letter, messages, texts, carrier pigeons! Expect communication to be at the forefront right now!
Wands love movement, and they love to talk, and here that energy is flying in hot. You can find that news gives you what you need, or even a fast turnabout in a situation, or movement that pushes situations forward for you. Our lives can be sped up with excitement and rush.
Now is a time for doing. You may not have much time to think, but you will feel energised, and want to take advantage of what this card brings to your door.
If our lives have been stuck, static, and getting a tad stagnant, then those feelings will come to an end as delays come to an end and situations are on the move. If you're waiting on conclusions to events and situations, they may well arrive sooner rather than later.
Enjoy the excitement and act on your desires, even if you are the one sending the communications.
---
Flashcards
Right click the images to download

---
Mystical Blurb Posts
This card has no blogs at present, look back later
---
Previous Card / All Cards / Next Card
---

---
Testimonials - Clients Kind Words
Pam's reading was beautifully done. Nothing like having a real need for some wisdom on a situation, and then having that need met 100% with a reading. Brilliant. Thank you. Pam responded with wise wonderful words in a kind compassionate way. Such intuitive insightful advice, in a very empathetic way. I felt I and my issue were really seen, listened and responded too. It's bought clarity and settling for me, much more than I expected. So grateful. Thank you.
Y
Pam's tarot & psychic insights e-mail gave me some clarity by signaling the path among my cluster-feelings chaos... I'm still re-reading it and is spot on about the more inner details and depths of my situation just after a general description of it and what worries me... I feel now I have more resources to face my problems and have gained a deeper perspective of them. Thanks Pam! :-)
David L
Hi Pam. Many thanks for this. It really resonates with me. Blessings, Cath x
Cath
Thank you so much for my reading it was so appt I will reread it again as am sure I will see more in it that I might of missed It put me at ease as soon as I read it thank you soso much xxx
Natalie R