---
10 - Wheel of Fortune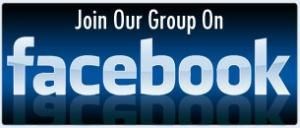 The Fool journeys to the Wheel of Fortune and starts to realise the shifting fates of life. Life or a situation will be changing, and luck will play an important role. He knows he cannot fight changes; they may have arrived out of the blue or as a result of past actions, so he knows he must go with the flow of change, like it or not. A turning point has come to The Fool, where he understands that he cannot control outcomes, as in reality, it's all just a turn of the wheel. He now waits to see what new door will be opened or closed as change, the only constant in life, takes action within his life.

Here we encounter change. The wheel of life turns, and in doing so, things end, shift, or begin, and we need to understand that at times change is just progression.
Taking on board the saying that "nothing happens by accident" is called for here, as even if we cannot see the dots connecting, our lives are being directed; nothing happens by chance and mistakes do not happen; there is a reason behind all things. We have luck, destiny, or fate here, and we may know why as we trace a chain of actions or thoughts back to their source, or we may have no idea, but things are changing or shifting all the same.
Sometimes we can find that this Wheel makes us very happy, as we find good luck, positivity, and a smile on our faces with the changes it brings, and at other times, we recoil at the bad luck it shoves in our direction. But we must accept it because life has a way of moving forward, whether we like it or not.
Life has its ups and downs, and at times we just need to roll with it. Our luck rises and falls depending on where we stand on the wheel. We may be at the start of a new phase and the end of an old one, shifting between the two, but this is a turning point.
If you are seeking change, here it is; if you want it, reach for it!
If not, just flow with it, run with it, and see where it takes you.

---
Flashcards
Right click on the images to download

---
Mystical Blurb Posts
This card has no blogs at present, look back later
---
Previous Card / All Cards / Next Card
---
Testimonials - Clients Kind Words
Thank you Pam for the wonderful reading. It took some time for me to realise to stop what I was doing and embark on my 1st life changing quest. I repeatedly went right round in circles attempting to fall into the same mistakes, the ones I wanted to avoid. Your help in helping me understand what I was doing is a God send. Your an Angel.
Elizabeth Black Hickey
Thanks Pam Thanks Pam, for your email, reading it was a roller-coaster of emotions, laughing crying, the whole pack. ?? Thanks again Pam always uplifting to have a reading from you:-) Happy weekend ?
David
Pam is extremely thoughtful and thorough. She puts great care in how she explains things especially sensitive matters. I've had a few readings from her that were very accurate. I look forward to future readings.
Liza
Wow I just had another reading with Pam and like all my previous readings with her, this one was again very insightful and extremely accurate. Thank you Pam!
François