---
11 - Justice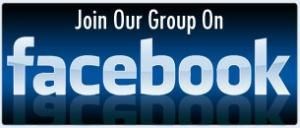 The Fool journeys to Justice and arrives at a time in his life when facts must be weighed; truth is now The Fool's only currency of value. Honesty is called for; if judgement is given, it should be done with the use of facts, not emotions or hearsay. He knows that every action has consequences. Be it Karma or truth at play, all things will be balanced. The truth, whether pleasant or unpleasant, will prevail and set things back on track.

Truth, justice, respect, principles, and honour are issues for us with this card. We can be driven to find it, forced to feel it, or find it silently slipping into our lives when the time is right to reset and balance things about us, often due to the actions of others if not ourselves. It can also crash into our lives like a wrecking ball, replacing illusions with sharp, shiny truths.
Fairness can fill our minds and how to cut through our own, or others bullplop! We can get caught in contemplation, seeking the firm foundations that truth gives, with the issue of justice rattling our egos.
The scales of justice will be balanced, and at times it can leave us vindicated and others feeling sore. Karma will have its say; the result of the actions we have taken and those of others will be called into account, and we may love what we see, or we may not. As now, it is not about "sides," but specifics, and order can be established if we follow the facts.
Seeking to make decisions? Think clearly and act with impartiality.
Now is the time for straightforward intellect and powerful action; we need to cut through illusions and expose the truth, speak it, and seek it.
If you want to be dishonest, forget it!
Speak your truths. Be honest, with yourself or with others.
---
Flashcards
Right click the images to download

---
Mystical Blurb Posts
This card has no blogs at present, look back later
---
Previous Card / All Cards / Next Card
---

---
Testimonials - Clients Kind Words
Thank you so much for everything! You are wonderful!
R
Love the book and been referring to it a lot for my own and others readings... detailed description of the cards is the best I've come across.
Chel Blr
I am a member of Pam's group on Facebook. I really enjoy the readings she does. They are very informative. Join the group, we are a friendly lot.
Cheryl
Pam gave me a reading via email as a clairvoyance guide.
Without knowing me and with limited background of my situ I felt that the reading was quite relevant. Some advice is in there for me to ponder and absorb. Very easy to be in touch with Pam many miles away from Perth AUS.
Angelina Naglazas