---
12 - The Hanged Man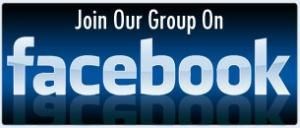 The Fool journeys to The Hanged Man and finds himself suspended upside down, looking at the world from a different viewpoint than normal. For him, events in his life will be up in the air or on hold, leading him to new views of his life or situation. He wants to find an independent viewpoint, to see his life free from the opinions of others. He sacrifices what is not needed and lets go of what is in the way so he can focus on a new perspective. His mind is very active, reflecting, reviewing, and overturning stones while he views situations from all angles.

All of a sudden, things are seen from a new angle, or we are in desperate need of seeing them from one! If things look the same, you will know that it is the latter.
Our goal here should be to pause play while we gain a new perspective and turn every stone to find what we're looking for, which is something we will know when we have it because we will feel it in every fiber of our being. Life can feel turned upside down, and now is a good time to calmly look at life, collecting information from what we see, and allowing things to unfold without interference.
We can feel static, yet our minds will be filled with thoughts, so a lot will be going on, and we can dare to think without the constraints of those things that we may normally allow to hold us back. Right now, be independent in your thinking and think outside of the box, or even throw the darn thing away.
We can feel, or even be, removed from situations as we wait with patience while our minds cogitate and formulate that different view. At times, this means we sacrifice one thing to allow another to develop, be worked through, or be created.
Look at any issues you have from all directions and from all points of view before considering a conclusion.
Imagine that your life is happening outside of a coffee shop, with you sitting there "people- or life-watching," gaining a new view of your own reality.
---
Flashcards
Right click the images to download

---
Mystical Blurb Posts
The Hanged Man and His Tau Cross
---

---
Previous Card / All Cards / Next Card
---
Testimonials - Clients Kind Words
Hi Pam, Thank you so much for the in depth reading. I knew the answer, I just needed clarification as to the outcome and the feelings. I appreciate the detail as I knew it was not my mind playing tricks on me,rather, I need to trust my intuition more. And my intuition said eh, no. ?? Thank you very much, succinct and compassionate. Blessings, Avril.
Pam did a reading for me a few weeks ago. What she told me where things I was thinking and feeling already. So it came more as a confirmation, that what I think and feel is real.
Y
Pam once again has given me an amazing thorough reading filled with wisdom and compassion. Her readings are always incredibly accurate. I highly recommend Pam!
F
Would recommend her definitely.Thank you! Thank you again Pam! Great reader spot on with my current energies .Sees my situation very clearly and was able to guide me in the right direction.
M