---
13 - Death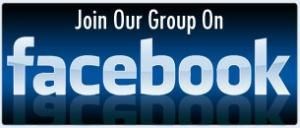 The Fool journeys to Death and finds that change cannot and will not be ignored. Change is forced upon The Fool; he needs to learn how to grieve, let go, and transition through a sudden situation of loss. He learns that he cannot control anything after Death's arrival. Change will happen regardless of what you want or wish for, so he must go with the flow as there is not a lot more to do and resistance will just slow down any pain that is felt.

We meet the number thirteen, a number of transformation and growth, whether we want to or not.
Change is forced on us, and this can be with large losses that change the landscape of our lives or with a small thought that changes one area of your life. Our lives come across unavoidable changes, events, thoughts, feelings, and words that leave us with no misunderstandings, and we come face-to-face with reality—an ending, a loss, or a change that cannot be ignored.
The ground under us is cleared, which can leave us with no foundation to cling to or a new feeling of potential; either way, a new path and understanding are given. Our emotions can be deep; we can feel upset, angry, scared, anxious, at a loss, or even expectant of what may now come. Either way, we can now only go in one direction: forward.
We may discover that we require time with Death—time to adjust and work through all of the feelings that arise when we lose things in our lives. At times, things die to make room, and we understand; at other times, we see no sense in what is taken, and things seem cruel, yet we are powerless in either case to change things.
Change is guaranteed; how we face it will determine how we move through it.

---
Flashcards
Right click the images to download
---
Mystical Blurb Posts
This card has no blogs at present, look back later
---
Previous Card / All Cards / Next Card
---

---
Testimonials - Clients Kind Words
Hi pam so much for your reading I have applied for a job in a similar roll and looking to move hopefully soon I have been promised a interview but the company is going through internal changes thank you so much life is full of changes both personally and professionally so I really appreciate the encouragement xx
Wendy D
Wow I just had another reading with Pam and like all my previous readings with her, this one was again very insightful and extremely accurate. Thank you Pam!
François
Omg Pam I remember you messaging words of comfort over 3 yrs ago would just like to thankyou very much for your kindness when I was at my lowest and you was so right about the pain eases after losing my soul mate my dad but thanks again very much appreciated wish you all the love and luck in the world xx. Kelly xxx
Kelly
Pam is a WONDERFUL reader.. I don't think I have ever had such an authentic and accurate reading. This is a woman who truly has a wonderful gift and shares it with an open heart. Thank you Pam =)
Fabienne