---
9 - The Hermit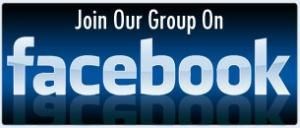 The Fool journeys to The Hermit as he progresses through his journey, and The Fool realises that it's ok to be alone. He seeks his own company and solitude to recharge and find solutions, as well as to find acceptance and heal. Contemplation is required, and now is the time for him to rely on himself. He may feel alone for a while, but here he finds that he needs to be true to himself while he looks within for the wisdom he needs to find.

We can feel alone, filled with a deep searching need for understanding, discretion, and compassion for an issue or even life as a whole, and find that answers need to come from some time in contemplation.
We can retreat to our own caves, those inner spaces where we can find peace and stillness while we figure out what is going on or what needs to be done. Some mindful or even meditative time is needed, or even forced, to allow you to go inward and find personal truths.
We are not stuck when we find ourselves here; we are simply searching. We sit within, waiting for a light to shine on the truths we seek. Progress may be slow, but mentally, we are seeking solutions and resolving inner conflicts.
Deep down, here we can seek to see our own potential, looking deep within for personal help, advice, growth, and insights into our true selves or the situations that life may have made us feel flung into or lost within.
Reality surrounds us, and that can be harsh. We can mourn what has been taken from us, and we can feel every inch of any pain we find ourselves contemplating. We could be in this situation by choice, with a need to recharge and understand, or by force, where we need to find our feet.
The Hermit offers us no quick solutions; do not fight where you are or try to rush through it.

---
Flashcards
Right click the images to download

---
Mystical Blurb Posts
---
Previous Card / All Cards / Next Card
---
Testimonials - Clients Kind Words
Hello pam, thanks for your previous reading it helped me alot.
R
I had a very good reading with Pam, she was spot on my issue and gave me very good understanding of my problem.

This is not my first reading with Pam, she is always so good and kind.

Thank you Pam for your advice and lots of love.

JBR
JBR
Very helpful guidance. An overview but it was just right.
Julia
Pam is my go to clairvoyant because her genuinity is 100%. Whether it's an outcome that iv hoped for or not, she is and has been spot on every single time. She also gives you Time to ask questions and helps you to understand your reading if parts are confusing. She has never handed over a reading and been done with you. She's the best there is. Thank you Pam in all you do, you've really she'd light and bought clarity to my situation x
Leah Clee