---
15 - The Devil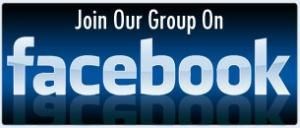 The Fool journeys to The Devil, and Temperance's need for moderation is lost. He imprisons himself in a self-imposed hell of his own making. He has given his power away to a negative mindset, habits, or others, driven by desire rather than peace, as he enters a superficial world that limits his outlook and potential. He may feel like a victim, but he only has himself to blame, as he follows a self-destructive path, often blaming others for his woes.

At times, we are aware that we are in cahoots with The Devil, and at others, we believe that everything is fine as long as we ignore the trap at our feet that keeps us in place. In either case, we can make plenty of excuses to justify our actions because our ability to recognize the truth is limited.
When we blame others or things for what we do, and health, happiness, and needs and wants are only achievable with certain rules in place, we are bound by this card. We may see The Devil as an outside force wreaking havoc on our lives, but he is more often than not a destructive force within our own minds—those situations we created, even if with sincerity and even naivety, and now find ourselves trapped within. Ego, insecurities, and desires collide and lock us in.
We are experiencing an extreme of negative emotions here—a deep niggling feeling that something is wrong ethically, morally, and sensibly, leaving us powerless. We are attracted to what is destructive, wanting one thing or another, and we can find ourselves rooted in our own minds and insecurities.
We may feel excitement, passion, lust, need, desire, and pleasure for someone or something, but it will not be healthy or end well. What is easy to start or get into can be very hard to leave. If you find that you're blaming someone else or passing the buck, you may be excusing the fact that you and only you are in charge of making changes, yet we may feel blind to that fact.
Events can build up to the point of no return, and the next step could be a "tower moment."

---
Flashcards
Right click the images to download

---
Mystcial Blurb Posts
This card has no blogs at present, look back later
---
Previous Card / All Cards / Next Card
---
Testimonials - Clients Kind Words
Thank you Pam Pam did a couple of readings for me, which were accurate and insightful, enabling me to make decisions about my way forward feeling more confident about the future. Looking back everything she said made sense and was really valuable ! Pam has been generous with her time and extra explanations when needed, empathetic while truthful and I can feel the loving care through her work. Thank you Pam , hope to talk with you more as life unfolds.
Jo
Hi Pam, Thank you so much for the in depth reading. I knew the answer, I just needed clarification as to the outcome and the feelings. I appreciate the detail as I knew it was not my mind playing tricks on me,rather, I need to trust my intuition more. And my intuition said eh, no. ?? Thank you very much, succinct and compassionate. Blessings, Avril.
:) Thanks Pam, you are the best.:)Thanks!Andreea
Andreea
UNDERSTANDING TAROT – A REVIEW (and why you should buy it now!!)
I always tell people who are starting the tarot journey (and some of those already into it), that apart from trusting your intuition and buying a good deck you can connect with, the next best thing you can do is to invest in a really good tarot book. I have a huge collection and have added "Understanding Tarot" to it.
What makes this book easily to my top best tarot books list are the detailed card descriptions. Of all the ones I have read, so far this is the best ever! Along with the upright and reversed meanings.
In most books I have come across, the card descriptions are just as you see it : Here is the two of pentacles which shows a man juggling two coins with a red hat and colorful clothes and blue skies…and it stops there or provides very less information. NOT with Understanding Tarot. Every color, every symbol, every background, every single detail on the card is simply and beautifully explained in a way that is easy to learn the meaning of the card, easy to relate and so easy to retain and if you are in a hurry there is also an "in a nutshell" description that gives a quick overview when you draw a particular card. Until this book came along, I never noticed or even knew what the tiniest of details in each card stood for.
Key themes of the card are highlighted in bold for better retention. My only crib would be that the book does not have an index page for quick jumps to the card since I have the Kindle version of it. That aside, it is a MUST OWN and fast becoming my favorite companion for my own daily readings and as a reference for reading for others.
Overall rating: 5/5
Ratings for reviews
1-No! No! No!
2-Just about average
3- Good. Worth a buy.
4-Great!!
5-Yes! Yes! Yes! and I'll tell all about it.
Vidya/Chel Blr.