---
16 - The Tower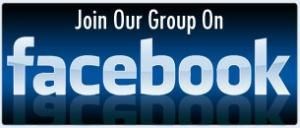 The Fool journeys to The Tower and The Devil's illusions shatter. His world comes crumbling down as a flash of reality and clarity forcibly enters his mind. His beliefs about the world and his place within it are challenged. What he once held as fact is now lost. His peace, quiet, and comfort zone will be loudly interrupted with upheaval as changes are forced upon him, crushing his very foundations.

Our worlds can crumble, brought about by bad luck and misfortune, impulsive behavior, or an excess of confidence.
Our egos, beliefs, and the mental structures that keep us safe can be ripped away here, and the walls we build to protect ourselves from our fears and insecurities can crumble, leaving us standing in the rubble. The destruction we find here can be a total catastrophe that leaves us overwhelmed by our circumstances and does not spare any area of our lives or small bolts of realization that shock us into seeing reality like a light bulb going on.
Our Towers can collapse out of the blue, either by the hand of God or fate striking us or by the slow eroding of the foundations that have been ignored or not noticed. Our reality will suddenly be filled with a harsh view of crystal-clear reality.
Now is the time to reevaluate your lives, to see if your tower has fallen or if everything is fine, and to investigate what may have caused such a collapse in your life. This card can gift us with a wake-up call, a flash of brilliance in our minds that sets us free, releasing us from our slumber of outdated beliefs, yet it can also break us.
Illusions will be shattered.
---
Flashcards
Right click the images to download

---
Mystical Blurb Posts
This card has no blogs at present, look back later
---
Previous Card / All Cards / Next Card
---

---
Testimonials - Clients Kind Words
Pam is a WONDERFUL reader.. I don't think I have ever had such an authentic and accurate reading. This is a woman who truly has a wonderful gift and shares it with an open heart. Thank you Pam =)
Fabienne
Pam has always given me very insightful readings. Sometimes when I get my hopes up too high I know I can come to her for a dose of realism. She explains situations and people clearly and helps me know how best to move forward in a more realistic way. It has helped me avoid disappointment when things don't turn out as I'd like or move as smoothly as I would wish. Highly recommend! Thank you again Pam!
Tess
Pam gave me a reading via email as a clairvoyance guide.
Without knowing me and with limited background of my situ I felt that the reading was quite relevant. Some advice is in there for me to ponder and absorb. Very easy to be in touch with Pam many miles away from Perth AUS.
Angelina Naglazas
UNDERSTANDING TAROT – A REVIEW (and why you should buy it now!!)
I always tell people who are starting the tarot journey (and some of those already into it), that apart from trusting your intuition and buying a good deck you can connect with, the next best thing you can do is to invest in a really good tarot book. I have a huge collection and have added "Understanding Tarot" to it.
What makes this book easily to my top best tarot books list are the detailed card descriptions. Of all the ones I have read, so far this is the best ever! Along with the upright and reversed meanings.
In most books I have come across, the card descriptions are just as you see it : Here is the two of pentacles which shows a man juggling two coins with a red hat and colorful clothes and blue skies…and it stops there or provides very less information. NOT with Understanding Tarot. Every color, every symbol, every background, every single detail on the card is simply and beautifully explained in a way that is easy to learn the meaning of the card, easy to relate and so easy to retain and if you are in a hurry there is also an "in a nutshell" description that gives a quick overview when you draw a particular card. Until this book came along, I never noticed or even knew what the tiniest of details in each card stood for.
Key themes of the card are highlighted in bold for better retention. My only crib would be that the book does not have an index page for quick jumps to the card since I have the Kindle version of it. That aside, it is a MUST OWN and fast becoming my favorite companion for my own daily readings and as a reference for reading for others.
Overall rating: 5/5
Ratings for reviews
1-No! No! No!
2-Just about average
3- Good. Worth a buy.
4-Great!!
5-Yes! Yes! Yes! and I'll tell all about it.
Vidya/Chel Blr.