---
17 - The Star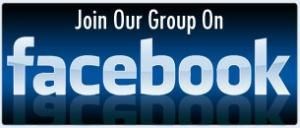 The Fool journeys to The Star and brings healing—physically, mentally, and emotionally. The Fool can now feel hopeful as life regains its sense of purpose and direction. You can dare to dream with The Star, as a bad time is behind you. The Fool finds solutions to his problems and is filled once again with faith in life, as potential is once again seen and felt, and he counts his blessings.

Here we find harmony, which often comes after a time of stress and worry, and if you find that this repose, this peace, has yet to enter your issues, it is not far away. Our minds are liberated by The Star, leaving us filled with relief, inspired, and open to new things in our lives.
Here we feel the blocks, barriers and hurdles dissolved, as problems fall away, and we can see a way forward. We leave winter, a time of loss, depression, anxiety, and upheaval, and enter spring, a time when we can feel renewed and reinvested in what matters with hope, and our minds liberated as new feelings emerge and grow after a time of limitations.
Our minds can fill with positive thoughts; luck is good; wishes can be granted; and new possibilities can be seen, felt, and taken. Both the mind and the body heal with The Star, so expect to feel better, have a spring in your step, and feel light.
The Star turns on a light within our minds, illuminating the dark corners and allowing us to see a way forward.
Now, at this point, we feel that we can carry on.
---
Flashcards
Right click the images to download

---
Mystical Blurb Posts
---
Previous Card / All cards / Next Card
---

---
Testimonials - Clients Kind Words
Thank you Pam for another thoughtful reading response. Pam helps to explain what she sees in the cards so I can better frame my views on events and people. She gives detailed responses and really takes her time to look at each card and the reading as a whole. I appreciate your insight into the situation. I highly recommend Pam. I will be back again. Thank you!
Tess
I had a reading with you last month, thank you Pam. It gave me a new way to see things which has helped me.
D.P
Pam's reading was extraordinary and has offered much guidance moving forward. I have been following the "push" Spirit for a couple years now, just trusting where it leads. There are so many elements at this point I thought I would get some guidance. What I loved most about the reading, was that Pam used my terminology. I wasn't even sure how to phrase my question so I framed it with the metaphor of baking a cake. It was so helpful for her to provide the reading from that same perspective. Intuitively, she used many words common to my vocabulary, which really lit me up with excitement. Both her intuitive reading and the tarot layout were very accurate and validating my own intuition. the validation was great, but better was a little phrases that stood out for me that brought clarification and my next steps. I realized I couldn't formulate a good question because I've been doing so much with the "pushes" that I really haven't looked at how I felt. I've been following the excitement of the energy spirit has provided and now it is time for me to look at how I feel about my role in those plans! I highly recommend! XOX
Lisa Yesitis
Very Happy Customer This is not the first time I have had a reading from Pam and as always, I find her readings quite comforting an accurate, they make a lot of sense, they don't always tell me what I want to hear but definitely tell me what I need to be here. Pam always answers the questions I send over in great detail, leaving me feeling content and a lot clearer in my head. She is a delight to deal with and doesn't keep you waiting very long to get your reading to you. Many Thanks for your guidence in these tough times x
JB