---
18 - The Moon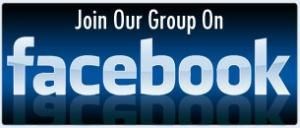 The Fool journeys to The Moon, and once again, The Fool finds himself stuck on his journey. The Moon blinds him to facts; he is not able to trust his inner voice and is confused by what his mind shows him. He is unsure of others and does not trust his own intuition as the eclipsed moon creates shadows, blocking out sunlight. Nothing seems what it is at face value, and as The Fool digs for answers, he finds no clarity. Led by deep-seated fears, he may find himself in a cycle that could lead him astray if he follows his ideas and thoughts.

Confusion reigns, and we cannot see what is real through the fog within our minds.
The Moon tickles our insecurities, tugs at our deep-seated fears, and brings us inaccuracies in how we perceive the world about us. We can lose sight of reality and feel dazed and confused within our own thoughts.
We have entered a phase of uncertainty. It may feel like it will last forever and seem never-ending but remember that it is only a phase. We find ourselves in the unknown, both emotionally and mentally, with our minds taking us to places we fear. We may feel consumed by irrational thoughts that contain no truths or half-truths because nothing is visible in daylight right now.
Old anxieties rise up and blind us, clouding reality, but all that is happening is an overstimulated mind, leading to confusion, fantasy, and delusions. Avoid making decisions based on how you feel; doing so would result in a decision based on whisps of emotions and thoughts.
Right now is not the best time to follow our intuition, as it could well be our fears masquerading.

---
Flashcards
Right click the images to download

---
Mystical Blurb Posts
This card has no blogs at present, look back later
---
Previous Card / All Cards / Next Card
---
Testimonials - Clients Kind Words
The first thing I want to share with you is WHY I chose Pam. I belong to her FB page and I have watched this lady donate her time and effort to advance other readers still learning their craft.

She is warm and so very kind. I have nothing but praise for her. I got my reading today and it was "spot on" and she went the extra mile for me. Thank you Pam I will be back.
Mandy D.
Wow you are amazing, you are so right with this reading :) Hi Pam, everything you said, felt or saw is true. Thank you very much for this, i will take your advice into consideration and try to save what we have. Thanks Pam for your time and help!
Liana Purcara
Pam Richards is the real deal! She is such an amazing psychic and a wonderful person. Not to mention a wonderful inspiration and a brilliant teacher. I would recommend her to anyone for spiritual guidance!! (Just felt moved to say this.)
P Cain
Pam did a reading for me a few weeks ago. What she told me where things I was thinking and feeling already. So it came more as a confirmation, that what I think and feel is real.
Y