---
19 - The Sun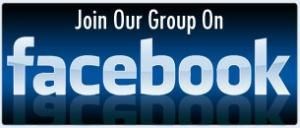 The Fool journeys to The Sun and finds himself in the sunlight, surrounded by optimism. The Sun gives hope, success, good luck, the chance to be at peace, and above all, happiness. The Fool finds a fresh start and a time to enjoy what life has to offer as all stresses are removed. Things are finally going well for The Fool, and he can feel carefree and celebrate his newfound joy, so confidence is high, and all the good in a situation is seen.

Here we can bask in the warmth of The Sun's rays and fuel up with optimism, success, confidence, and all the good and positive vibes and things we need.
Because The Moon's phase has changed, we can now feel light and airy, and miracles can occur, leaving us feeling rejuvenated and energised. Now we can release the old and unwanted and welcome in the new and productive.
Our inner child will be happy now; we feel free and liberated; every weight we once felt lifts, and we can smile. Whatever you're wishing for right now can be put into place if it is not already, so reach out and grab it!
Life can feel simplistic. Nothing is a problem, and problems are no longer seen as difficulties. If we find that life does not have The Sun shining on it, then here we are asked for optimism, to dare to dream, and to risk flourishing. We find ourselves safe, enthusiastic, and eager to share our contentment.
Everything shines, happiness overflows, and you can now allow yourself to feel lifted up and away from difficulties.
As plans come to fruition, our objectives are within reach and even in our hands. Our futures can be planned for, stepped into, and enjoyed, as everything is easy.
---
Flashcards
Right click the images to download

---
Mystical Blurb Posts
This card has no blogs at present, look back later
---
Previous Card / All Cards / Next Card
---

---
Testimonials - Clients Kind Words
I recently did a reading with Pam and was very happy with her insight. She was very accurate and was able to help bring clarity and minimize doubts about some recent changes in my life. I would absolutely book another reading and look forward to reading with her again.
Jackie
Brilliant readings. Very warm and the guidance was spot in. Very helpful and reassuring.
Julia
Thank you so much for your honest and kind words.
Crystal
Thank you Pam Over the last 10 years I have been in this battle and felt like there's no way out. After getting my reading with Pam, I feel like I have hope and more faith in myself. And I know my battle will be over soon. Thanks for all of your help Pam. Until next time. XOXO
L