---
4 - The Emperor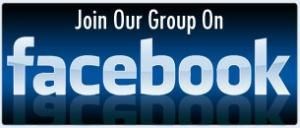 The Fool journeys to The Emperor where he meets the earthly father. Here The Fool realises that maturity is needed, as are facts and logic. The Emperor is a masculine card of mind over emotion, indicating that it is time to focus on facts and take decisive action. The buck stops here for The Fool, as The Emperor is the King of Kings and the ultimate soldier. The Fool understands that honesty is required, as is a forceful attitude in the face of problems and strong leadership. Here he must roll up his sleeves for some real hard work, have no excuses, and discipline his mind to succeed.

We find with this card that we need to take control of events, situations, and ourselves, as we are where the buck stops and we are the ones who need to take hold of matters with a sincerely logical outlook.
While The Emperor is a strong, masculine, and bold figure who can be in authority over you, or a mature paternal figure who can assist, if that is not an issue, then it is time for us to be the authority we or someone else requires.
Here a stubborn, totally honest, organised, and methodical route is needed, and we find that we need to aim for stability and strength to display confidence. Now is not the time for illusions, as The Emperor does entertain such whims of fancy.
Success is present here, as is the need to achieve, and to rule a situation with a firm yet fair hand. Emotions need to take a back seat, as facts should be followed, and responsibility taken.
If you wish to know if you will succeed, yes, that is a big possibility, as long as you stay focused, do not let emotions drift in, and act with determination as this card wins! We have to be willing to fight for what is right and what is needed, even if others find it doing what is best for the situation is called for.
Be strict but also compassionate; fairness should be your measuring stick.
---
Flashcards
Right click the images to download

---
Mystical Blurb Posts
This card has no blogs at present, look back later
---
Previous Card / All Cards / Next Card
---

---
Testimonials - Clients Kind Words
I've had a reading with Pam it was very helpful and helped me to see what I need to change in my life can highly recommended
Julie Barrett
Pam thank you! This resonated with me. Thank you thank you thank you! Lots of love and light to you!
Samantha
I was very happy with my reading. Her response was very timely and detailed and specific.
T Ashburn
Very accurate and gave clarity to my situation.
Biljana Tešic