---
Eight of Cups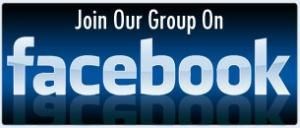 The Fool journeys to the Eight of Cups, and he feels that a piece of the emotional jigsaw puzzle he finds himself in is missing. He wishes to set out, with no idea of where he will end up or what he will find, into the unknown. He knows, intuitively and instinctually, that more is needed to make him happy. In a rut, he steps out of his comfort zone, with faith that he can find his missing piece, even if he is confused, as he wishes to avoid stagnation.

What we may have invested in, cared for, and what has brought rich emotional rewards, and can still do so, leaves us with an inner calling to find more to complete the picture and avoid stagnation.
Right now, a change is needed, either in perspective connected to what you have, or something completely new that enhances what we have, or even a new start.
We often feel this card as an urge to do something, have more, or do more, feeling prompted to make changes, yet we often have no idea what those changes will bring. We have an itch to scratch; something has been outgrown, and we may know exactly what would make things better; we may have an inkling or not a goddam clue.
Change your routine, change your perspective, and change your situations. You do not have to leave a situation to improve it, yet that can be on the cards. Listen to your disappointment and dissatisfaction, be brave, and act.
Microchanges or big ones, follow your intuition and your heart, find what is missing, and rewrite your goals.

---
Flashcards
Right click each image to download

---
Mystical Blurb Posts
Eight of Cups: One Way Ticket?
---
Previous Card / All Cards / Next Card
---
Testimonials - Clients Kind Words
Thank you again! you're amazing, and you're absolutely right.
Kathleen Leahy-Jenks
Email Reading Pam, thank you for one of the best readings. I felt lost and after this reading I felt better. I've been looking for awhile for someone like you how knows what they are talking about. My search is over.Until my next reading ??.
Daisy
Pam gave me a few readings and she was very accurate, she helped me see my situation more clearly. Pam gave me a few readings and she was very accurate, she helped me see my situation more clearly.She also has a very warm heart, and makes you feel comfortable, she's not only doing her job here, but you feel like she's your best friend who listens to your problems and giving you good advice. Thank you, Pam!
Di Tu
I highly recommend Pam for her intuitive readings. She has wonderful insight and has been correct in the past regarding situations I have brought to her for guidance. She gives very detailed explanations of what she she sees in the cards. I appreciate you sharing your energy with me and will be back for advice again.
Tess