---
Nine of Cups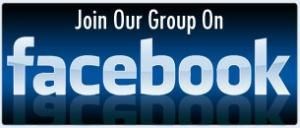 The Fool travels to the Nine of Cups and find that wishes can come true. He finds himself fulfilled, happy & pleased with himself. His wished have been granted, and he feels blessed & as proud as punch. Everything is going his way as he has what he desires. He finds that his goals have been achieved and any missing ingredients from the Eight are now at hand. His emotions feel heightened, and he feels a deep sense of happiness deep within his soul.

Have you made a wish? or has one been granted? as, however big, or small, something will go your way. There is a feel-good factor as those things we want fall into our laps.
Now is a time to feel happiness and fulfillment. Those things which you have really wanted, imagined, and dreamed of coming your way will be realised as dreams are realised and luck is on your side; if this is not the case, now is the time to dare, as fortune is shining on you, and you stand a good chance of getting what you want.
Feel proud of what you have achieved and of your accomplishments. Wallow like a pig in mud at the emotional satisfaction of what you have gained.
Here is a time for confidence and a boost to our ego as success is assured. Here is a time to feel at peace and excited, as now you can enjoy something you may have longed for.
Feel satisfied with what you have found; relax and enjoy this time and the pleasures that it brings your way.
Dreams can come true.
---
Flashcards
Right click the images to download

---
Mystical Blurb Posts
This card has no blogs at present, look back later
---
Previous Card / All Cards / Next Card
---

---
Testimonials - Clients Kind Words
I would highly recommend. Thank you soooo much Pam for your warm, insightful, and clearly communicated reading. You provided clear detail into what each card could be interpreted with regards to my question (questions;). So grateful.
Richard
I highly recommend Pam for her intuitive readings. She has wonderful insight and has been correct in the past regarding situations I have brought to her for guidance. She gives very detailed explanations of what she she sees in the cards. I appreciate you sharing your energy with me and will be back for advice again.
Tess
I had a reading with Pam, she confirmed and elaborated on an issue in my life, I am now happy the path thats being followed is the correct one, she is a very intuitive person, who helped enormously. Thankyou Pam
Elizabeth
I think this is a very honest accurate reading Thank youPeter