---
Eight of Pentacles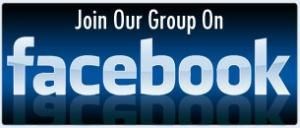 The Fool journeys to the Eight of Pentacles and finds that he has talent. He knows that he must practice and practice to make things perfect, and he pays extra attention to the small details. He spends time honing a skill and pursuing a goal, fully aware that it will take time to master it. He is an apprentice, a novice taking on something new that he hopes will sustain him financially, if not now, then one day in the future. Right now, he is enjoying every moment with his new, consuming interest.

We can find ourselves absorbed here, and with complete concentration, we focus on perfecting something we want to master, understand, and excel at. We want to get "it" right.
A natural aptitude for a subject can capture our attention, and even if it is not so natural, we can still find a lot of pleasure in learning something new that we can get lost in. Work may be hard but fun and satisfying, and here we are going through a learning process.
Mentally, we can find ourselves engrossed and riveted by a subject, an issue, or a topic and very much enjoying it. We find here that our goals and wishes can be accomplished in the real world via concentration, aptitude, and dedication.
If you have any flair or talent, expand on them. If you have an interest you wish to jump into, get going—acquire a new skill or brush the cobwebs off an existing one.
If you find that you need to study, learn, practice, or start at the bottom with work, an issue, or any area of life to gain the experience you need, now is a good time.
If you discover that you are pretty darn good at something, you can even make money from it if you try!
---
Flashcards
Right click the images to download

---
Mystical Blurb Posts
This card has no blogs at present, look back later
---

---
Previous Card / All Cards / Next Card
---
Testimonials - Clients Kind Words
Pam is absolutely amazing. Today I received the most precise reading I've ever had. The way she described my situation was extremely accurate. Her approach was exactly what I needed, almost like she knew me and understood my communication style. Thank you for sharing your gift! Can't wait for my next reading!
Lia
Thank you so much for your time!
M
Received my book today ,
And wow ,
I've so many tarot books. Old and modern.
So wasn't going to get this , just thought it was another hyped up edition,
And I was wrong. This is an exceptional book .
Very easy to follow and really easy to understand , I was lucky enough to get it at discounted price , was a little put off at paying full price , but now I've received it I would definitely pay full .its worth every penny ,
So don't think about buying
Buy it you won't be disappointed.
Lovely thick well written book .
10/10 .
Highly recommended
Ailsa Robinson
Thank you Pam! Not only did Pam send me a reading quickly, it was very thorough. I feel like she just got me. She also was extremely specific and Even used phrasing that was very specific to me. She wrote Things I've said verbatim to others about where my head is at. Pam definitely didn't tell me what I wanted to hear, she told what I've been avoiding to accept. She's the real deal. Thank you Pam.
A. L