---
Seven of Pentacles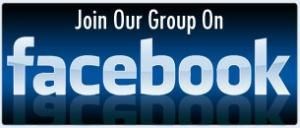 The Fool journeys to the Seven of Pentacles, as now is the time to prepare to reap what has been sown. The Fool's efforts will be paying off as what he has set out to do will be in view. He is between the planting and the harvest, so now he enters a mindful phase between the two where his focus is on keeping things weed-free. He feels positive, maybe a bit tired, but is aware that long-term success is possible if the results are good.

Here we find a need for some mindfulness as we enter a lull between states. We have planted the seeds and done the work, and now we wait ..
We can find ourselves waiting for the rewards we seek for the work we have done, the effort we have given, and the time we have spent, and right now we cannot rush anything or do more than stay on top of our issues to make sure nothing goes awry.
If you have projects on the go and plans that you have set in motion, then you need to stay on the ball, but what is set in motion can be left to grow on its own as long as the foundation is strong and durable. So we can relax while we patiently wait for outcomes.
Now may be a good time to evaluate what you are aiming for and what you have already achieved. Take five minutes to look at where you have come from, what you have, and where it will all take you. Effort is still on the cards, but for now a semi-break can be taken. Do not let your commitment wane due to waiting for things to come to a conclusion, as situations look good and losing sight of that would not be beneficial.
If you feel the need to shake up work, give it a go, as you may well find that you can make changes within your current situation.
The harvest cannot be rushed, just tended to.

---
Flashcards
Right click the images to download

---
Mystical Blurb Posts
This card has no blogs at present, look back later
---
Previous Card / All Cards / Next Card
---
Testimonials - Clients Kind Words
I will definitely use her again. Pam is spot on. She is not sugarcoating anything, but talks with lots of compassion. She surprised me with her accurate description of me and my situation. It was very helpful and insightful for me and my journey forward.
S
Pam just had the flowiest words. Every paragraph of the reading was very understandable and I can say very accurate.
Thank You Pam!
Ivana
Thank you Pam! Not only did Pam send me a reading quickly, it was very thorough. I feel like she just got me. She also was extremely specific and Even used phrasing that was very specific to me. She wrote Things I've said verbatim to others about where my head is at. Pam definitely didn't tell me what I wanted to hear, she told what I've been avoiding to accept. She's the real deal. Thank you Pam.
A. L
Thank you Pam!! Pam gave me an amazing reading on a situation I was going through. She is always right on point and a great guide and counsel, during confusing times.
Subra