---
Eight of Swords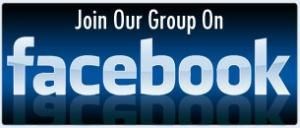 The Fool journeys to the Eight of Swords and feels trapped and powerless to make changes. He feels like a victim, which disempowers him even more. His swords are all about him, imprisoning him as he listens to his fears. Disabled by his anxieties, he does nothing and becomes stagnant and static. All he needs is someone to come and help him, and he can be free from what is binding up his mind.

Here, we can be left feeling confined and powerless. Success is there, but we feel disconnected from it as our minds become our own worst enemy. Often, where we are and why we feel as we do are issues of our own making.
Decisions are feared, and personal problems are exaggerated in the mind, turning thoughts into monsters and leaving us helpless to make any changes. We feel inadequate and lacking.
So, you're stuck! Set in place, stuck in a rut, unable to leave your thoughts and fears, which become your jailors. You dearly wish for change, but it just will not come into sight, as you have a fear of change at the heart of your issues.
Are you blaming others, a situation, or a "thing" for why you're caught up in a trap. Negative thoughts undermine your optimism and leave you feeling trapped as you tie your own mind in knots.
Reach out to another, as while you may not see a pathway, another will.
---
Flashcards
Right click the images to download

---
Mystical Blurb Posts
This card has no blogs at present, look back later
---
Previous Card / All Cards / Next Card
---

---
Testimonials - Clients Kind Words
Would recommend her definitely.Thank you! Thank you again Pam! Great reader spot on with my current energies .Sees my situation very clearly and was able to guide me in the right direction.
M
Wonderfully insightful and informative. Thank you so much.
JD
Having been a group member for a while, when I saw Pam had a book available, I knew it was a must read, and im so glad I did. This is a truly fantastic read for either new or experienced readers , every card has so much detail, and lots of threads pull the whole picture together. it's the only guide anyone would even need, as its so very comprehensive. Thank you Pam.
Debbie M
I 100% recommend. Once again Pam has failed to disappoint.
Leah Clee