---
Nine of Swords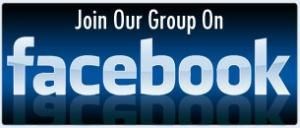 The Fool's journey leads him now to the Nine of Swords and offers him worry with a side helping of worry! He is anxious and concerned about a situation. Yet the fear and worry will not be the result of what is arriving but worry of what is being felt, and that fear and concern will be projected onto the outcome of a situation. The Fool loses sleep, tossing and turning, focused on the many things that can go wrong.

Worry, worry, worry.
The weight of anxiety and the pain that we carry is felt; it presses down on us and causes distress. The past tortures our minds as we superimpose the past onto the present or the future as we churn over what has gone by.
Sleep can be affected; we can toss and turn, our minds churning as we try to make sense of old anxieties and traumas or annoyances, and so our minds refuse to rest, and we can be left feeling like there is no escape from an issue.
We can fear the future. Are you dreading an upcoming event? Or the future overall? Feeling fears of failure, loss, loneliness, and all manner of negative irrational thoughts as pessimism governs the show. Yet it is worth remembering that with this card, those fears will often be unfounded, even if right now your thoughts are running wild.
It may not feel like it, but things may not turn out as bad as you think.

---
Flashcard
Right click the images to download
---
Mystical Blurb Posts
The Nine of Swords & her astrological bedspread
---

---
Previous Card / All Cards / Next Card
---
Testimonials - Clients Kind Words
Wonderful insight into our relationship. Like Pam had an incredible ability to see both sides. So actuate. It helped stop "the going in circles", what steps to take, and amicable solutions. Such a relief. Thank you Pam.
Elizabeth Hickey
Hi Pam,Many thanks for this reading. It was spot on in so many ways - your gift always astounds me.Thank you so much once again xxKelli
Kelli
My book arrived this week. Yes!
The Universal Waite Tarot deck shows Pamela Coleman Smith's artwork recoloured by Mary Hanson Roberts. The line-art is clean with non-blurry lines and beautifully coloured, of course.

I am house-sitting for my son for two weeks so decided to also buy the ebook from Amazon Kindle. I'll leave the hardcopy at home so it doesn't weigh-down my suitcase. It's a 427 page book, so very thick!
I've only read the introduction and The Fool so far. What I like so far, is the way the Fool's meaning is described in detail, referring to colour, symbols, and zodiac and astrological associations. All important details for me to remember and learn. There is a lot to learn, to enjoy and to gradually remember. I say gradually, as it's not about memorising but savouring the details. This is not a book with keywords, although there is a "In a nutshell" summation at the end of each long description for the card. The long description (often three pages in length) is followed by two shorter ones (less than one page long) for upright and reversed meanings. In these shorter sections, keywords are in bold-type. It's far easier to remember them when they're given in a story-like context rather than as a separate list to memorise.

I can see myself using this book as my primary resource for years!
This began as sharing a photo and ended up as a short review for those who have not yet bought Pam's book.

My advice is to not hesitate.
Janet Danes
Thank you Pam!! Pam gave me an amazing reading on a situation I was going through. She is always right on point and a great guide and counsel, during confusing times.
Subra