---
Five of Pentacles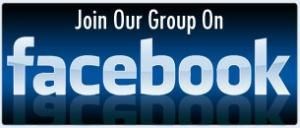 The Fool journeys to the Five of Pentacles and finds himself lacking funds, unemployed, or down on his financial luck in one way or another. He will feel isolated and unwanted, looking in on the success and happiness of others and feeling left out. Others may be giving him the cold shoulder, leaving him feeling rejected, unwell, stressed, and even unloved.

We have fallen on hard times here; on occasion, it can be a long-term situation. We can find ourselves distracted and isolated as we struggle with issues.
Money may well be a focus here, and a lack of it can make life difficult. We should pay attention to small details in life and with financial and work issues, so if signing contracts or documents, be warned. Right now, take care of your money.
We can become our circumstances, become despondent, and lose faith at times. We can find that loss in one area of life creates loss in another, however unrelated it may seem at first glance. We can also ignore areas of our lives, which leaves us losing more simply from a lack of focus or presumption that there is even an issue to take notice of.
We can feel the cold shoulder here from those we thought we could rely on for love, support, care, and trust, leaving us feeling disconnected as we try to fit in or wonder what the heck we have done wrong.
Read the small print and read between the lines.

---
Flashcard
Right click the images to download
---
Mystical Blurb Posts
This card has no blogs at present, look back later
---
Previous Card / All Cards / Next Card
---

---
Testimonials - Clients Kind Words
The first thing I want to share with you is WHY I chose Pam. I belong to her FB page and I have watched this lady donate her time and effort to advance other readers still learning their craft.

She is warm and so very kind. I have nothing but praise for her. I got my reading today and it was "spot on" and she went the extra mile for me. Thank you Pam I will be back.
Mandy D.
Omg Pam I remember you messaging words of comfort over 3 yrs ago would just like to thankyou very much for your kindness when I was at my lowest and you was so right about the pain eases after losing my soul mate my dad but thanks again very much appreciated wish you all the love and luck in the world xx. Kelly xxx
Kelly
Pam once again has given me an amazing thorough reading filled with wisdom and compassion. Her readings are always incredibly accurate. I highly recommend Pam!
F
Pam has been so helpful to me. She gives me grounded perspective on things when I get lost in too much emotion, and this alone has helped the situation I asked her about more than anything else. Thank you, Pam!
Tara T