---
Four of Pentacles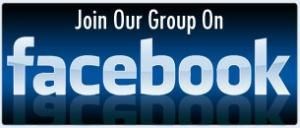 The Fool journeys now to the Four of Pentacles, and vulnerability makes The Fool hold on tightly to what is his. This may make him secure as he suffers no losses, yet he cannot grow, so he enters a time of being static. He opts for security and safety and pushes away any chance for movement. His control may make him feel confident, but it is a sign of insecurity. Risks are avoided, and he closes himself off from others who may tempt or push for change.

Here we may find security but also no change, so we can find ourselves stuck with the status quo as we opt for balance and avoid risk.
A need within us for security can make us stubborn and unyielding, and we can create barriers between ourselves and others and hold on to what we have, financial or otherwise. We hold on to what we have so we cannot lose it or have it challenged; we either cannot afford to lose anything or fear doing so, and we try as best we can to not tip the balance, just in case ...
There is security, yet we can be overly cautious and be stuck with little to no progress as new ideas fail to flow, leaving us with no new insights. If you're wishing for change, none will be found right now.
Changes are seen as risks and avoided, which can be a good thing or equally a bad thing. Change is seen as a threat, and we can find that we avoid change at all costs in whatever area of our lives we find to be static, which is causing cobwebs to form. Money, love, and all manner of things are being viewed cautiously and held onto either due to poverty, real or imagined, or a fear of it, or greed.
Security is stationary, and you're stuck between gain and loss. Look at why.
---
Flashcards
Right click the images to download

---
Mystical Blurb Posts
This card has no blogs at present, look back later
---
Previous Card / All Cards / Next Card
---

---
Testimonials - Clients Kind Words
Thank you so much!
You are always so accurate and you have a way of explaining things.

My reading had bad news for me (again) but I am glad that you are helping me to understand the situation and do what's best for me!

I hope next time we have something more positive to talk about.

Once again, thank you x
IOANNA
Thank you. Hi Pam,I waited to send you a message but I do want to thank you first for such a beautiful reading.Thank you again for your guidance and your reading. It resonated so much!
Shar
My reading today with Pam was so amazing. I gained such insight and clarity into my situation and I feel so much more confident to move forward. Thank you so much!!!!
S JB
Highly recommend! Pam was always there to offer me guidance, whenever I needed the most. Her readings are intuitive and in-depth, and she offers a good insight into whatever you are facing. I've always felt more confident after receiving a reading from her. Highly recommend!
R