---
Three of Pentacles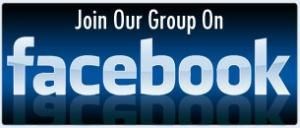 The Fool journeys to the Three of Pentacles, where he makes plans that he sticks to; he is doing well, and others are pleased with his efforts. He understands that in order to succeed, he must work with others. Praise and compliments come his way, along with well-earned pats on the back, as he stays focused on the task at hand, stopping to review his plans when needed.

Here we can find that we need to make the time to collaborate as a group, or at the very least to discuss our plans with one another. A task may need completing, and if that is the case, focus on the small details, aim for perfection, and as you near the end, double check that all is tikedy boo!
Our goals are within reach, and we can relax knowing that the plans we have set in motion are solid. If ideas are being planned, then all is going well! We need to look at our own skill base and, if we do not have what is needed, find someone who does.
A nice pat on the back can come our way, something to boost our confidence. It can be warm words about how well we are doing, or it can be a promotion, a step up the ladder, as others recognize the role we are playing, our potential, skill, or even talent.
Now is a time to be dedicated, work hard, listen to others, and discuss what needs to be discussed.
Now is a phase, a time when you can advance, a step forward as long as you take care and responsibility.
Stick to your plans!

---
Flashcards
Right click the images to download

---
Mystical Blurb Posts
This card has no blogs at present, look back later
---
Previous Card / All Cards / Next Card
---
Testimonials - Clients Kind Words
I just recently purchased Understanding Tarot. I wish I had this book when I began learning Tarot a few years back. Simply fabulous. I highly recommend this book to anyone who is into Tarot. It is the best book I have found on learning and understanding Tarot. The description of the cards along with the details and summaries of what the cards represent are amazing!!
Susan Deutmeyer Marzen
Thank you x I just wanted to give you feedback as you were so spot on. Many thanks Pam - as always, you are such a gem xx
Kelli
I am totally blown away by how great this book is! Before you even get into the content you will notice it's sheer size. This book is HUGE. The book is filled with beautiful coloured reproductions of each card with a comprehensive breakdown of each cards imagery and numerical associations. Then you have the in a nutshell portion if you want the quick fix.
Upright and reversed meanings of each card are also included. There are chapters on spreads, belief systems, psychic abilities, working with difficult or negative cards. Pam has shared her knowledge and love of tarot in a beautifully accessible
guide that is thorough and easy to understand without feeling like too much hard work.
It's an utter joy to have this book in my collection and is fast becoming my go to treasure.
As an addition while waiting for my print copy I was able to buy the eBook version.
Yes, I have 2! It's THAT good.
Jo Devonshire
Pam did a wonderful job with a complicated question. Her reading was incredibly accurate and specific to my issue. I've had many readings before, but Pam definitely has the gift. I will come back for more readings in the future.
Natasha