---
Two of Pentacles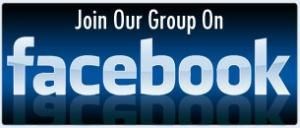 The Fool journeys to the Two of Pentacles and learns how to juggle! He knows that he needs to stay flexible as life has its ups and downs. He is busy, multitasking, and going with the flow. He is calm, fully engrossed in his juggling. He may feel he is missing out, but he understands that he cannot drop the coins because he needs to progress in order to achieve.

We need to keep things flowing by keeping the coins or balls in the air! and this can come with a whole lot of satisfaction, calmness, and relaxation as we get on with our routine. We can be content knowing that we are doing our best to maintain the momentum in our lives.
Flexibility is needed; now is not the time to be stubborn, inflexible, or refuse to do what is needed. Here we need to be adaptable, with a willingness to maintain the status quo as life needs to be managed. This can make us feel like life is passing us by, that others are doing better, having more fun, etc., but stay focused and try not to let such thoughts distract you.
You may find that it is not just financial changes that are an issue or a challenge, but anything in your life that presents opposing forces that challenges your life's balance, such as work and play. Be prepared to take the reins with a sense of humour and quick thinking.
If you're faced with a decision, weigh up the alternatives to get the best from the situation.
Brush up on your juggling skills! Don't drop the ball.
---
Flashcard
Right click the images to download

---
Mystical Blurb Posts
This card has no blogs at present, look back later
---

---
Previous Card / All Cards / Next Card
---
Testimonials - Clients Kind Words
Pam is a very intuitive gifted reader!! My reading was very accurate and spot on! She really has a gift!!! Thank you for your insight Pam!!!
Bambi
I bought the kindle version since the hardcover was not available at that time on german amazon 🤷‍♂️and I love love love it!!! I can say, it is the best book I have ever read on tarot and I feel sorry for myself, spending all those euros on books with mainstream meanings! Pam where have you been all these years with your knowledge 🤷‍♂️ 💞
Christine B
MANY THANKS TO YOU I felt very confused & fearful of the future. I'm on my own, it seemed all areas of my life were in turmoil. I've had three readings from you which covered all aspects and they helped show me clarity & light at the end of the tunnel, it was a weight lifted off my shoulders. Thank you so much x
MARY
Via Amazon UK.
Can't praise it enough!
Simply love it!
If you want to explore Tarot with someone who really cares, Pam Richards is your best choice.
Down to earth and thorough, Pam's book is the perfect go-to if you want to learn Tarot! She takes your hand and guides you into this life altering journey, showing you what Tarot really is, without arrogance or mystifications: a tool for growth.
If I could give it 100 stars I would!
RWS based, these 400+ pages are all you need to start your personal journey with the right foot.
Go and follow her on Facebook too, you won't regret it! 🥰
Ilaria