---
Five of Wands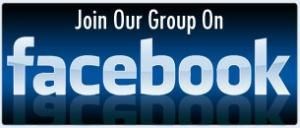 The Fool journeys now to the Five of Wands, where everything appears to be going wrong for him as he encounters other people's perspectives and disagreements. This brings frustration, as everyone wants their say, and setbacks are guaranteed, albeit temporary ones. Everything can be resolved; it is just a matter of talking with others and not ignoring what is on their minds. This is a time for patience, healthy debate, or brainstorming.

Frustration, frustration, and a bit more frustration thrown in for good measure.
We encounter issues that can seem bigger than they are; they make us see hurdles and issues, which create tension, and we just cannot seem to catch a break with this card. Wands are generous, and with a few people adding to the melting pot, or even more than one idea in your mind battling for supremacy, you can get stuck in a gridlock of ideas, views, and opinions.
Annoyance can be the result, and it can leave us exasperated with too many voices to be content with. Everybody wants to be right, and it can test patience.
Wires get crossed in communication, and we find that we face trivial disagreements and obstacles, which will not feel that small, yet thankfully, just watch and they will disappear quickly.
Expect to disagree with others and even yourself, and cooperation will be limited. Thrashing out our issues will not do any harm, even if feelings do get hurt.
Those are not mountains, they are molehills!

---
Flashcards
Right click the images to download

---
Mystical Blurb Posts
How the Five of Wands can leave us frustrated.
---
Previous Card / All Cards / Next Card
---
Testimonials - Clients Kind Words
I gave Pam a barebones bag of ragtag information but my questions were clear. She came back with four cards that crystallized my situation perfectly. I now have the emotion I need to get this painful nightmare finished. Her advice was brutally kind and succinct. Exactly what I need and want. Thank you Pam! I will be back. May you have light in your world. I feel PEACE.
Adi
I purchased this book (Understanding Tarot) on my kindle and so glad I did.It has been so helpful goes into depth about each card and there meanings. I would highly recommend.
Jacqueline Hannaway
Very true and correct. Made me realise not to be fearful of change and will work on that. Great reading, I needed to hear that. Thank you Pam.
Carolyne
thanks Pam, liked the clarity of your guidance.
rpunshi