---
Six of Cups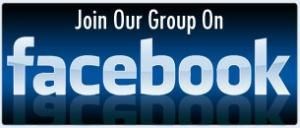 The Fool journeys not to the Six of Cups and takes a trip down memory lane, as he wistfully thinks of the past. His past brings him healing, answers, and helps him move forward. Memories bring a time for The Fool to connect to the past, giving him a spring in his step. The Fool bumps into old friends, even old flames, and time travels back to carefree days, giving him food for thought and reviving old dreams as talk of days gone by.

We find here that the past is very much in our present. Our minds take us back to times gone by, often with the rosy glow that sweet memories bring with them—memories like snapshots in time that lure us back like a warm blanket on a cold rainy day.
Memories can be stirred up by hearing from or about people and events from the past, or by something you smell, taste, or hear.
The past resurfaces, often with feelings of warmth and familiarity, seemingly out of nowhere, leaving waves of nostalgia that make you smile and long for times gone by.
If you find yourself thinking of the past or of those within it and they have not appeared, why not reach out to them? Talk of the past, relish it, share it, and enjoy the warmth it can bring you.
In some cases, the past will influence you and can be very enjoyable as old bonds are reunited or enjoyed.
Get the photo albums out, go to the school reunion, listen to those songs from your youth, and call up that old friend. Relive the past.

---
Flashcards
Right click the images to download
---
Mystcial Blurb Posts
The Six of Cups - The Three Characters
---
Previous Card / All Cards / Next Card
---

---
Testimonials - Clients Kind Words
(Understanding Tarot) This is the best book I have ever bought. I have gotten more deeper meanings, and the symbolism from your book. Readings are now flowing easily.
Robyn Grimshaw
Pam is extremely thoughtful and thorough. She puts great care in how she explains things especially sensitive matters. I've had a few readings from her that were very accurate. I look forward to future readings.
Liza
Thank you Pam for your time and reassurance given with my reading xx I appreciate it very much xx Kind regards Natasha xxx
Natasha
Thank you Pam for your time and reassurance given with my reading xx I appreciate it very much xx Kind regards Natasha xxx
Natasha