---
Five of Cups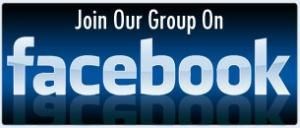 The Fool journeys to the Five of Cups and finds regret, as he mourns the past. Some may say that it's all spilled milk, yet his feelings and pain run deep. His focus here, again, is on the past. The Three of Cups' fun and laughter are now overturned, and he knows he can't refill them. The past is gone. He is not ready to heal, so he finds tears and remorse to keep him company. When he is ready, with acceptance, he will be able to take the other two cups and move on, as often this is not the end, but a bump in the road.

We can feel lost here, regretting actions, words, and events that have left us with a loss that is felt deeply and emotionally.
Here we are, disappointed and full of regret, even guilt and sorrow. Circumstances have changed. Relationships have suffered as a result of actions, arguments, and disagreements ranging from lovers' squabbles to massive schisms and situations that did not play out as expected. We are left with feelings of loss and remorse, grieving over what has been lost.
Sadness can keep us stuck in the past, hurt, and tearful. Yet it can often be temporary, as there is more to gain from the situation that is causing unhappiness.
You may not feel it just yet, but the future will be ready and waiting once the grief has passed. Repairs can be made, apologies can be accepted, lessons can be learned, and losses can be overcome. Situations may not be the same after all, as we have seen things in their true colours, or in the raw, but we will move on.
Feel it; you will know when you're ready to start the repair work or pick things up again.
---
Flashcards
Right click the images to download

---
Mystical Blurb Posts
The Spilt Liquid in the Five of Cups
---

---
Previous Card / All Cards / Next Card
---
Testimonials - Clients Kind Words
Pam provided an excellent and very accurate reading on a personal level, which allowed me to arrive at a better understanding regarding my situation. Her intuitive advice with helpful suggestions provided the insight needed to have a better understanding of how to move forward.
O
Pam you are definitely a gifted reader, thanks for your help. Pam's reading for me was very accurate. She provided me with knowledge and guidance to help me make an important decision.
G
Pam has given 2 readings now, one for my son & one for myself, if I said she was amazingly accurate it wouldn't be enough. It's the small things she told me that resonated most, things she really couldn't have known. Thank you Pam, 2024 doesn't seem so scary now.
Elizabeth Barbour
I received my copy (of Understanding Tarot) this week and already this is my favourite Tarot reference book. Such detailed descriptions of all the cards both upright and reversed but can also be dipped into easily for a quick check to see if you're on the right path. This is a wonderful book….massive congratulations Pam Richards
Charlotte Gray