---
Four of Cups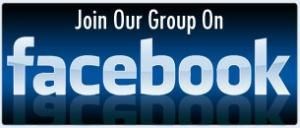 The Fool now finds himself fed up at the Four of Cups. The good times of the Three of Cups have passed, and here The Fool sits staring at the lost times. He stagnates as his discontent and boredom with a situation cause him to wallow in his own past. A malaise has stepped in, and he is feeling sorry for himself. He does not notice the Ace of Cups being offered from the clouds, so he misses a new opportunity as he stays focused on what has been and what cannot be recaptured.

We can become dissatisfied, bored, and frustrated, and a general malaise sets in as we become fixated on how things were in the past or how we wish they were, and we get lost in thoughts that only bring us down.
Has apathy set in? Can you not be bothered? Has the goodness of a situation evaporated along with your optimism? Here, we can completely fail to see the openings, chances, and opportunities around us. They are there or can be created, but we sit and dwell instead.
This card finds us lost in thought and feeling sorry for ourselves, often over what we cannot have and what we do have, and even if it is a serious matter or unjust, wallowing will not help.
The Four of Cups can show us dissatisfaction with life or a situation, fuelled by self-pity, being lost in thoughts, sulking, or pondering what the point is. The answer is to kick yourself in the butt, shake it off, dig deep, and make some changes.
Take a fresh look at life.
---
Flashcards
Right click the images to download

---
Mystical Blurb Posts
---
Previous Card / All Cards / Next Card
---

---
Testimonials - Clients Kind Words
As usual great reading, very clear and to the point. I once again would like to say a big thank you for your guidance and help and there is a big chance I will be back :) Lots of blessings!
M
Pam gave me a couple other readings 4 years ago and now I'm back, looking for advice on some personal matter. Pam clarified the situation well and gave me really good advice. I'll be be back soon, life is giving us so much homework, that it's difficult to keep up with everything, and a good insight on certain situations is always welcome.
Di
I returned to Pam for a reading this week after an amazingly accurate reading from her last year. She's given me the insight that I simply couldn't see on my own.I feel much calmer and much more grounded about this issue now.Pam thank you for your compassion and clarity and for sharing your gift!
Sarah
Just purchased your book!
It's huge!! Bigger than what I thought it would be.
I'm going to enjoy it!
From being a member of your FB group, I know this will be extremely helpful.
Thank you for writing this book!
Elaine
Elaine Lund