---
Three of Cups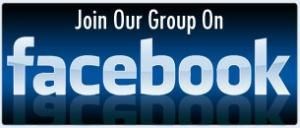 The Fool now journeys to the Three of Cups, and it's party time, so The Fool can let his hair down. Time is spent with friends or loved ones, and it's all about fun, laughter, and even celebration. Family and friends of The Fool gather to enjoy each other's company, even if it's just for the sake of it. Pleasures are fleeting here for The Fool, but there is a time in life to be in good company and connect with those you want to enjoy time with.

Time to celebrate! Have nothing to celebrate; raise a glass with friends to life for the hell of it! Here we find an abundance of affection and happiness, and that is best shared with others.
Where there have been problems, we find them resolved; where situations have needed some joy injected, here it is!
Social events are shown by the Three of Cups: time with friends; a time to party; a time to smile and laugh; and a time to let your hair down.
The more superficial elements of life can appear here as appearance is a focus, such as shopping trips, buying new clothes, exercising, or taking a trip to the hairdresser, especially if it is done with friends; so, reach out and create some social time with others if it's not already in your diary. If you find yourself alone, still do it and boost your confidence by getting something new to cheer yourself up, or buy that new book, album, lipstick, or aftershave; be spontaneous and get what you fancy.
If you're wondering about a new love, then you're in the honeymoon period, so nothing is guaranteed, and if you're settled, then things are going very well.
We feel elated, we giggle, we belly laugh, and we have fun here, and it all makes us feel connected as we spend time doing something enjoyable with others.
Raise a glass or two! and order those new shoes!

---
Flashcards
Right click the images to download

---
Mystical Blurb Posts
The Three of Cups and Infidelity?
---
Previous Card / All Cards / Next Card
---
Testimonials - Clients Kind Words
I am LOVING this incredible book! (Understanding Tarot) It is so full of in-depth, accessible, brilliant information, easy to read, straightforward, myth-dispelling, and perfect even for a beginner like me. I can't imagine ever needing another tarot book…Thank you Pam for publishing this book now - just when I need it!
Liz Sharp
Pam has been so helpful to me. She gives me grounded perspective on things when I get lost in too much emotion, and this alone has helped the situation I asked her about more than anything else. Thank you, Pam!
Tara T
For the first time of my life i recieved exactely the reading i NEEDED..not wanted. It was a shock and also the most beautiful thing that could happen to me. You opened my eyes and i am so so so thankful for this. Will ne back for sure. You are a true professionnal and connected Reader
Veronique Lapointe
Hi Pam, thank you so much for the reading!Thank you for your help,Diana
Diana