---
Six of Swords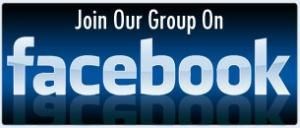 The Fool journeys to the Six of Swords and finally feels a sense of relief as the tide changes. Things may not be at their best, but they are improving and are better than they have been. The end of difficulties is in sight. He still has all his swords, so he is not high and dry, and he is aware that there is a distance to travel. But he feels more confident or less stressed about moving on. During his journey, he can re-evaluate what he wants or wishes for.

Here we feel the welcomed emotion of relief as we move from rough, choppy emotional waters to smoother waters with calmer emotions.
Our problems are still present; they will not have evaporated, but we can sort them out later. Right now, it's about reaching a turning point and flowing with it to help us move forward and gain some space between what has caused any issues we have and what the pressure has just been released from.
Where are you going? If you have no idea where things will end up, don't dwell on it, as that will just hold you back. This is more about trusting the journey than the destination. During this time, we can find that accepting the past is in order.
We can, deep down, know that we are ready to move on and breathe a sigh of relief as it is now possible. If you do not feel that optimistic, that is ok. Not knowing what the future holds can be nerve-wracking but trust the process and allow changes to move you forward.
If not already, the past will be in the rear-view mirror as new solutions appear.

---
Flashcards
Right click the images to download

---
Mystical Blurb Posts
This card has no blogs at present, look back later
---
Previous Card / All Cards / Next Card
---
Testimonials - Clients Kind Words
Pam is amazing and gets me on a level that's so rare. She's gentle and empowering and can go right to the very heart of a matter. Her insights have been such a gift to me. Thank you, Pam!
Tara
I would highly recommend. Thank you soooo much Pam for your warm, insightful, and clearly communicated reading. You provided clear detail into what each card could be interpreted with regards to my question (questions;). So grateful.
Richard
Thank you Dear Pam, Thank you so much , the reading is correct and you have it right. Thank you Jan
Janina
Love the book and been referring to it a lot for my own and others readings... detailed description of the cards is the best I've come across.
Chel Blr