---
Three of Wands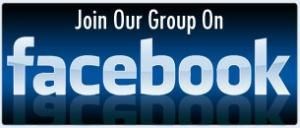 The Fool journeys now to the Three of Wands and is confident in his plans; he has made good choices and now waits for his ships to come in as his dreams have set sail. Everything is going well, but he needs to stay focused on his goals. The Fool knows what he wants; he is ready to take the steps needed for success, as his plans for the future are definitely underway.

We can feel confident about any decisions we have made, and if you're wondering if you've done the right thing or made the right choice, then you have, and if you've yet to make any, then you're on the right track as you are facing making decisions or choices that will move you forward. Success is on the cards; it may not be guaranteed, but it is very much in the air!
We know what we want, and we now wait for things to develop and grow. We are patient, and the groundwork has been done. Now is the time to see the results come in.
We feel a sense of satisfaction, we know that we need others to get ahead, and we know exactly what we want. We are driven by certainty. We feel productive, have peace of mind, and are perfectly at ease with the choice we have made.
We know that to build for our future, we need clarity, rewards, and outcomes, and that can take time.
Here is a green light for progress, but know that hard work will still be needed.

---
Flashcards
Right click the image to download

---
Mystical Blurb Posts
---
Previous Card / All Cards / Next Card
---
Testimonials - Clients Kind Words
thank you so much for that pam. xx you are totally on the right path, love light and blessings to you. truly gifted. xx Jackie
Jackie
I came back to Pam for insight into a long standing difficult family situation. I was hopeful things might finally improve but it's not in the cards yet and deep down I think I knew it. I appreciate Pam's honesty and detailed responses. She clarifies why situations exist as they are and also lets me know possibilities moving forward. She doesn't sugar coat the readings but is very compassionate when answering my questions. Her readings have been very accurate. Highly recommend! Thank you again Pam.
Theresa
Thanks for reading
I felt peace in my heart as soon as I read it, it brought me the clarity I needed
Corina
Very accurate and gave clarity to my situation.
Biljana Tešic