---
Two of Wands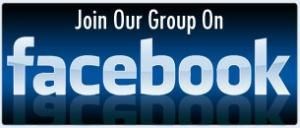 The Fool journeys to the Two of Wands. With his first wand safe and secure, he is restless for more movement and growth, so The Fool looks to the future, wanting to expand and push out into new areas. Potential needs to be expressed by action to see how far it can be taken, and he impatiently feels that the horizon ahead should be stepped into to see how far he can expand his goals, as he feels that the world is in his hands and for the taking.

Here, we know what we have already achieved, yet we want more; what we have is not enough or needs adding to, and we find ourselves restless and still fuelled by ambition. Seeing opportunities and openings to gain, grow, and improve.
We find that restlessness niggles at us; we need action and are seriously considering how to move forward. Pros and cons draw a list in our minds; we have control over what we have, but the next step compels us to seek improvement.
Thinking and planning are one thing, but wands need movement and active changes, and this can make us impatient while our minds balance out our needs and desires.
When we wonder about others in our lives and if more can be built, then yes, potential is available. We can build here and develop more for our futures.
Grow and improve your lot to keep it safe and well, or start afresh now that you know what you want—either way, a decision is brewing.
---
Flashcards
Right click the images to download

---
Blog Posts
This card has no blogs at present, look back later
---
Previous Card / All Cards / Next Card
---

---
Testimonials - Clients Kind Words
My book arrived this week. Yes!
The Universal Waite Tarot deck shows Pamela Coleman Smith's artwork recoloured by Mary Hanson Roberts. The line-art is clean with non-blurry lines and beautifully coloured, of course.

I am house-sitting for my son for two weeks so decided to also buy the ebook from Amazon Kindle. I'll leave the hardcopy at home so it doesn't weigh-down my suitcase. It's a 427 page book, so very thick!
I've only read the introduction and The Fool so far. What I like so far, is the way the Fool's meaning is described in detail, referring to colour, symbols, and zodiac and astrological associations. All important details for me to remember and learn. There is a lot to learn, to enjoy and to gradually remember. I say gradually, as it's not about memorising but savouring the details. This is not a book with keywords, although there is a "In a nutshell" summation at the end of each long description for the card. The long description (often three pages in length) is followed by two shorter ones (less than one page long) for upright and reversed meanings. In these shorter sections, keywords are in bold-type. It's far easier to remember them when they're given in a story-like context rather than as a separate list to memorise.

I can see myself using this book as my primary resource for years!
This began as sharing a photo and ended up as a short review for those who have not yet bought Pam's book.

My advice is to not hesitate.
Janet Danes
Thank you so much for my reading it was so appt I will reread it again as am sure I will see more in it that I might of missed It put me at ease as soon as I read it thank you soso much xxx
Natalie R
The first thing I want to share with you is WHY I chose Pam. I belong to her FB page and I have watched this lady donate her time and effort to advance other readers still learning their craft.

She is warm and so very kind. I have nothing but praise for her. I got my reading today and it was "spot on" and she went the extra mile for me. Thank you Pam I will be back.
Mandy D.
Thanks Pam for your kind and wise words. So true!
Maria