---
Ace of Wands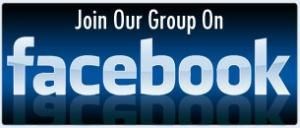 The Fool journeys to the Ace of Wands and finds himself in the passionate, fiery energy of the Wands. New ideas or opportunities present themselves, and he feels fueled by them. He has a chance to put new plans into action, as the universe gives him the green light to go ahead with what attracts him. His creativity and ambition are set ablaze, and he seizes the moment.

We find ideas alight in our minds—opportunities that capture our desires and create needs. Here is a gift of an idea or an opportunity that brings creative energy, ideas, and passion. Opportunities that can fire the mind and soul leave us excited about what may come.
If you wish to create something, bring something into being, or have an idea or a desire, then follow it, as it could be hard to ignore. The wand shows us that there is potential, and if we take the time, we can have something tangible, substantial, and successful.
Our creative minds will flow and bubble over as we can imagine everything, and that excites us even more. Filled with enthusiasm for something new, we can almost taste the chance for movement and change.
We feel energised by our ideas and new desires, and they take root in our minds. Here you may find that you have not yet acted on the idea you have, you may still be envisioning it and on the edge of reaching for it.
Any ideas you have with this card will bring pleasure, thrills, and drive. Our minds are set on fire!

---
Flashcards
Right click the images to download
---
Mystical Blurb Posts
---
Previous Card / All Cards / Next Card
---

---
Testimonials - Clients Kind Words
Pam Thank you for ur reading ... very helpful insight...I hv faith things will get better as time heals.... Blessings to u. God bless...,
Janette
Having been a group member for a while, when I saw Pam had a book available, I knew it was a must read, and im so glad I did. This is a truly fantastic read for either new or experienced readers , every card has so much detail, and lots of threads pull the whole picture together. it's the only guide anyone would even need, as its so very comprehensive. Thank you Pam.
Debbie M
I am a member of Pam's group on Facebook. I really enjoy the readings she does. They are very informative. Join the group, we are a friendly lot.
Cheryl
Thank you for the reading. Pam! I followed your advice and read it a few times and it DOES make a big difference. It's confusing in the beginning, but then it clears up as you read it. Thanks again:)Diana
Diana