---
0 - The Fool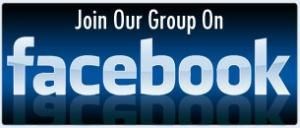 The Fool starts his journey, and he stands full of wonder for what it will hold, showing no fear as he stands close to stepping over a cliff. The Fool is not one for thinking, but acting on impulse, urges & drives is to be brave & just hold our noses & jump. He throws caution to the wind & grabs opportunities, which with The Fool often come out of the blue. An impulsive & exciting energy leading us to take a chance, regardless of the outcome.
Read the first 11 pages of Understanding Tarot, Including The Fool

The Fool nudges us toward ignoring the experience which we lack, and to just jump in or we may never learn or experiences those things we wish to try in life. We gain here by trying and adventuring, not focusing on winning, losing, success or failure, but by letting our desire to create something, experience something lead the way for us even if we have no idea what it may bring us.
The excitement of new possibilities can be within our grasp, and that excitement should not be wasted with this card, as now we need to take a deep breath and jump without a care for where we land.
We have our past experiences to draw on; will they be of use? Who knows, but they are a source to draw from or add to as we act on what motivates us.
If new doors open in front of you out of the blue, those new possibilities should be grasped. Rise to the challenge as The Fool can bring the unexpected into our lives.
The Fool brings a time for us to be mindful, enjoy the moment, and dive into new opportunities without concern for what the future may or may not bring. We are asked to be spontaneous and original.
We should take risks, do the "thing," abandon the old, and welcome the new.
Put your trust in destiny and play.
---
Flashcards
Right click, or hold finger down on the images to download

---
Mystical Blurb Posts
The Fool, His Wand and His Bag
---
Previous Card / All Cards / Next Card
---
Testimonials - Clients Kind Words
I just had a reading with Pam and I am so glad I did. She was spot on in so many areas and helped open my eyes in others. I highly recommend. I plan to continue to have Pam do readings for me. Thank you!!
TG
Thank you for shining the light. Pam just gave me that additional breath I needed with a long drawn out process. She really helped me stay positive and high hopes for the next days to come. I will be back! Thank you so much for your guidance. I would have spent the weekend with upside down smiles instead I'm positive thinking.
A
Pam has given 2 readings now, one for my son & one for myself, if I said she was amazingly accurate it wouldn't be enough. It's the small things she told me that resonated most, things she really couldn't have known. Thank you Pam, 2024 doesn't seem so scary now.
Elizabeth Barbour
I 100% recommend. Once again Pam has failed to disappoint.
Leah Clee