---
1 - The Magician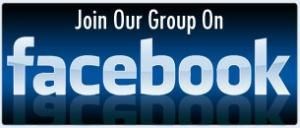 The Fool journeys to The Magician who is powerfully optimistic and filled with potential. The Fool has realised that he has skills, talents, and the ability to create in his life. He knows he is not just at the whim of fate, as he holds potential within himself that he can grasp with this card. He shows all the elements that are available to create, make, and design what is wanted. He is passionate, driven, and takes action. He creates his own opportunities, goes out, and single-mindedly goes towards what he wants to add to his abilities in life.

From the chaos of The Fool, our desires, our ideas, and our goals take form. We start to truly create, and here we find that what we wish for is set in motion with deliberate action to make and create with a determined will.
We find that we can see our own potential, or at least feel it bubbling away, and we see how to tap into it. We can focus and channel the energy we need and the skills we have to put all the ingredients together for a real and concrete purpose. Now is a time to aim for our goals and act as needed for the step we are standing on or for the whole shooting match.
We should not ignore any offers, be they of advice, wisdom, or practicality, that come our way, as each is there to firm the foundations of our goals and to help us refine the reality we see within our hopes. Now we can wave our magic wand and bring things together to create something tangible in our own lives.
We can feel mentally driven, and we should follow that drive to their creative goal; we see future success and the role we can play in bringing those things into view. Dreams are given foundation, and now is the time to turn ideas into realities.
Anything is possible!
---
Flashcards
Right click the images to download

---
Mystical Blurb Posts
---
Previous Card / All Cards / Next Card
---

---
Testimonials - Clients Kind Words
Dear Pam I have always enjoyed and found guidance and wisdom in your readings. Thank you!
F
Thank you Thank you Pam. I have read several times and it helps a lot.Again thank for your kind words and your help!Cristina
Cristina
Thank you. Hi Pam,I waited to send you a message but I do want to thank you first for such a beautiful reading.Thank you again for your guidance and your reading. It resonated so much!
Shar
Absolutely love Pam!
I have been going to her every time for advice and guidance for the past 3 years and she is always right! I am grateful that I have found her and can email her for tarrot readings every time I need guidance!
s.h