---
King of Pentacles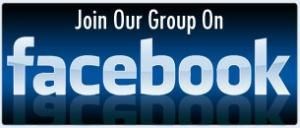 The Fool journeys to the King of Pentacles, and as the King of Pentacles, The Fool finds financial security. He is cautious and dedicated, enjoying the physical rewards life has to offer. He has the Midas Touch; his practical approach to life and his hands-on focus have helped him achieve all he has. He discovers that he is very committed to everything he has and has respect for everyone in his life. He has an abundance of common sense, which serves his investments in life well.

Here at the King of Pentacles, we feel relaxed and at ease with our responsibilities. We can focus on our security, not just the practical but also the emotional, and we can consider the stability of our home and work lives. If that is missing, then now is the time to stand up, count the blessings you have, and make sensible changes that can help achieve the richness of life found here.
We find that our dreams have been or can be fulfilled through hard work. A secure future is available from the results of our actions, from rolling up our sleeves and practically making things happen, and we can find that this brings success in the financial side of life or those things that make you feel safe and secure.
Right now can be a good time for us to get on with those things that can earn us money; investments can work out very well as we seem to have the golden touch, and with patience, most things can work out rather well. But do remember to take your common sense and patience with you, or else you may not get as far as this King may, as there is a need to take finances and commitments seriously and cautiously.
We can also chill out and find a time to simply enjoy what we have with others and find pleasure in what we have created.
Perseverance can work wonders.

---
Flashcards
Right click the images to download
---
Mystical Blurb Posts
Understanding Court Cards - Those Pesky Court Cards
The Courts. Pages, Knights, Kings and Queens
---

---
Previous Card / All Cards / Next Card
---
Testimonials - Clients Kind Words
Hi Pam,Many thanks for this reading. It was spot on in so many ways - your gift always astounds me.Thank you so much once again xxKelli
Kelli
I would highly recommend. Thank you soooo much Pam for your warm, insightful, and clearly communicated reading. You provided clear detail into what each card could be interpreted with regards to my question (questions;). So grateful.
Richard
Dear Pam I have always enjoyed and found guidance and wisdom in your readings. Thank you!
F
Bought this book on kindle
This book has everything I wanted to know about tarot, with short and easy-to-understand summaries to help me read quickly. The author's expertise is impressive and evident in the detailed explanations.
A Kelly