---
Four of Swords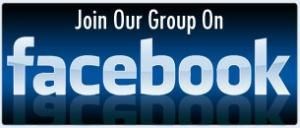 The Fool journeys to the Four of Swords, and here healing is needed. A break from life, a situation, or stress will be on the cards for The Fool, and if not taken willingly, it could be enforced, and he will find the need to withdraw from the world. He needs to unwind, relax, meditate, or think deeply about life or a situation, and it should be taken seriously. Here The Fool enters a time of retreat from life to recharge his batteries.

Time to take time out! Take a sick day. Wave the white flag. Sit it out. Sleep in. Be a couch potato. Take some time to chill your mind and body before it is forced upon you.
Now is the time to retreat, wave the white flag, and withdraw from life in general or from a situation, as now is not the time for a battle or to maintain one. If it is wearing you down, take 5.
We need rest right now, a time to get our minds in order, recharged, or rebooted. Stress can lead us astray, and some peace and quiet are called for. Time alone, or just a place where we can find some silence. Our bodies can also be an issue, either from stress negatively impacting them or from being ill and not listening to our bodies needs to heal. Be nice to your body—it's the only one you have.
At times we can feel hurt, let down, and things can seem unfair, and we need to lick our wounds after a bad experience. That's ok to do and a part of the healing process.
Take a break from your routine.

---
Flashcards
Right click the images to download

---
Mystical Blurb Posts
Calling a Truce and the Four of Swords
---
Previous Card / All Cards / Next Card
---
Testimonials - Clients Kind Words
I've had many readings by several different people. Today I had one with Pam.. and it was literally was completely different then any reading I've had. I requested a reading today on a very painful issue going on with my children. She has a nurturing and compassionate manner. From the moment I opening my reading I felt connected to Pam. At the end of it I was ready for another to dig deeper into some of my issues. And she suggested I wait a couple days before the next one. I'm biting at the bit to have another one with her. It was very detailed and key points were accrue. I won't see anyone else from here on out. I appreciated the kindness from her knowing the pain I'm in. She's amazing !! Thank you Pam.
Tracy
HI Pam
I would like to say thankyou for my past readings you have done for me. Yet again you were spot on I have got a new job and my previous readings have always been just as you predicted and I just think its nice to let you know how brilliant and amazing you are. You always send an indepth reading with kindness patience with my questions, and accuracy,
Love and Light Marie
Marie
I had a very good reading with Pam, she was spot on my issue and gave me very good understanding of my problem.

This is not my first reading with Pam, she is always so good and kind.

Thank you Pam for your advice and lots of love.

JBR
JBR
Thank you, Pam. Your insights are very helpful and spot on. I appreciate the affirmation of what I've been sensing.
Rose