---
King of Wands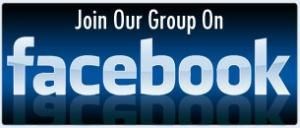 The Fool now finds himself at the King of Wands and at a time in his life when he can put his full force behind ideas or plans. His ideas are now more than fleeting thoughts with no substance; they are solid, tempered by experience and commitment, and they can be used. No matter how big or small the challenges are, he knows how to focus and take control. He can now move forward with ideas, be inventive, and truly succeed, as he has patience and can control the fire within his mind.

We find ourselves ready for action, with a total understanding of the responsibilities we have or wish to create. Our ideas take form and are realistic, and our mind can be inventive and intrepid, as we are rightly enthusiastic about our goals, and we are fully equipped to meet the well-thought-out challenges we find or create.
Here we need to get on with it, to act, and to use our decisive imagination as best we can. Everything is planned for; our ideas are not whisps of fancy but real and can stand up to the test of time. If something needs committing to, then you can do it!
Goals are in sight, or achievable; if you have doubts, kick them to the curb and find some absolute confidence.
Be it at work, play, or within a relationship, there is commitment and honesty, and progress can be made. Be persuasive, sell your dream, and be noticed. Wands love to talk, so they converse, discuss, laugh, plan, and act.
Rise to the challenge—you've got this!
---
Flashcards
Right click the image to download

---
Mystical Blurb Posts
Understanding Court Cards - Those Pesky Court Cards
The Courts. Pages, Knights, Kings and Queens
---

---
Previous Card / All Cards / Next Card
---
Testimonials - Clients Kind Words
Thank you Pam for the wonderful reading. It took some time for me to realise to stop what I was doing and embark on my 1st life changing quest. I repeatedly went right round in circles attempting to fall into the same mistakes, the ones I wanted to avoid. Your help in helping me understand what I was doing is a God send. Your an Angel.
Elizabeth Black Hickey
I urge you all to buy Pams wonderful insightful book. I did a few months ago and my depth of understanding and knowledge of tarot has grown enormously.
Michele Dickson
I think this is a very honest accurate reading Thank youPeter
Having been a group member for a while, when I saw Pam had a book available, I knew it was a must read, and im so glad I did. This is a truly fantastic read for either new or experienced readers , every card has so much detail, and lots of threads pull the whole picture together. it's the only guide anyone would even need, as its so very comprehensive. Thank you Pam.
Debbie M