---
Queen of Wands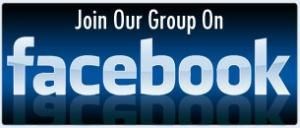 The Fool journeys to the Queen of Wands and finds that he needs to be bold, self-reliant, and confident; it is a time to be fierce and protect what is his. His social life and friends are important to him, as are home and family, and a happy balance is found. Within the Queen's energy, he realises that fun and laughter are good medicine, there is no rush to get to where you are going, and time spent being productive whilst having fun can often be positive. The Fool shows the world that he is a force to be reckoned with.

Now is the time to feel energized, to be a good friend or to be in the company of someone who is, to be proud of who we are, and to rediscover our vitality, zest for life, and optimism. This Queen shows us that we are strong, happy in our own skin, and committed to all we do.
We can feel a lust for life and a deep passion not just for our own happiness but also for those we love, and we will find that we are willing to fight for them as your inner lioness shines out!
Balance is required in one's home, work, and social lives; one should not have dominance over the other because all are required; here, we need to deeply feel life and not be stuck in one area while ignoring another.
Assert your individuality; be self-reliant and independent in your thoughts; and have the time and space to do her own thing, be the fun one, or be with a good friend who can fill that role.
Now is the time to be strong-willed, rule your world with a smile and some laughter, and find time to do your own thing.
Be fierce and roar!
---
Flashcards
Right click images to download

---
Mystical Blurb Posts
Understanding Court Cards - Those Pesky Court Cards
The Courts. Pages, Knights, Kings and Queens
---

---
Previous Card / All Cards / Next Card
---
Testimonials - Clients Kind Words
Hello Thank you, you really picked up on my pain and frustration over this situation. Sending much gratitude and love back your way.You are very kind.
Joanna
Had a challenging issue which I turned to Pam for, we carefully went through the questions I had and how best to get them slotted into the reading to get the best out of it.

I felt Pam's style was upfront and honest., she managed my expectations from the start. Told me when to expect the reading and the payment section was smooth.

I got what I needed from the reading and I wouldn't hesitate to recommend Pam's services to anyone.
Becca
(From FB Page) I love having a reading from Pam your always honest ant tell it like it is. I would recommend Pam 100% I have some complicated questions and Pam has always been spot on Thank you Xx
Marie
Pam did a reading for me a few weeks ago. What she told me where things I was thinking and feeling already. So it came more as a confirmation, that what I think and feel is real.
Y