---
Knight of Wands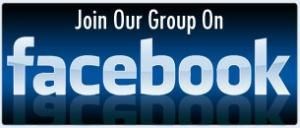 The Fool meets with the Knight of Wands and finds that his ideas have now grown and that he has donned the Knight's armour. He is full of movement, lives for change, is passionate about life, and his imagination fuels his need for experience. He is so energetic that he brings action to whatever he touches and full confidence. The Fool is more concerned with the journey than the destination, and his commitment to his ideas may fall short. Yet, his friendly and passionate energy is contagious and brings success to getting new ventures started, even if the finishing of them may need a more mature personality.

Our restlessness can drive us insane, so we must act. We yearn for movement deep within our souls and want a challenge—or to get the challenge started. We look toward the distant horizon with concentration and eagerness, knowing that we can do the "thing" with relish!
Our desire may not be grounded in much reality or be planned, so we do need to be careful, as Knights can be transitory and the Knight of Wands acts on passion, a "need" that drives.
Our minds are fired up, and we're off, the fire within us forcing us to take a chance on what we want, feel, or know we need.
If you are planning for the future, be careful of acting without thought for it, as often it is the journey that we are thinking of, and the destination has no real formulation within the mind but is propelled by enthusiasm and, at times, a desire to please.
Restlessness and the desire to make changes will run the show.
"Let's do this" may be your battle cry!

---
Flashcards
Right click the images to download
---
Mystical Blurb Posts
Understanding Court Cards - Those Pesky Court Cards
The Courts. Pages, Knights, Kings and Queens
---
Previous Card / All Cards / Next Card
---

---
Testimonials - Clients Kind Words
Pam has always given me very insightful readings. Sometimes when I get my hopes up too high I know I can come to her for a dose of realism. She explains situations and people clearly and helps me know how best to move forward in a more realistic way. It has helped me avoid disappointment when things don't turn out as I'd like or move as smoothly as I would wish. Highly recommend! Thank you again Pam!
Tess
Thank you for the reading. Pam! I followed your advice and read it a few times and it DOES make a big difference. It's confusing in the beginning, but then it clears up as you read it. Thanks again:)Diana
Diana
Thank you for the reading.

It is really detailed, I appreciate it.


Judith
Judith
Thank you for the readings. Everything you shared with me was very accurate. If anyone is interested in getting any reading, I would recommend you Pam to anyone. You are a very caring person. And you told me exactly what I needed to know. And I thank you. You knew all my fears and concerns. And gave me the answers I needed..
Lisa G