---
Knight of Pentacles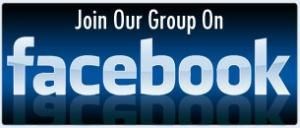 The Fool journeys to the Knight of Pentacles, and as this Knight, he knuckles down to some hard work. He is both organised and methodical, independent in his views, and goes for what he knows he can achieve. He patiently waits for the right time to start his projects and put his well-thought-out plans into action. He has high expectations for a happy outcome, even if it takes time. He is determined and cautious, and he knows that slow and steady wins the race.

Now is the time for hard work! If this is not the case, roll up your sleeves; if it is, carry on! As here we can view our future possibilities with a cautious and creative gaze and with commitment at the ready, which requires slow and steady action.
Be serious about what you are setting out to do, and don't rush! Take the time to learn about what you're doing and stop and reflect when the need arises to double-check that you're doing things as well as you can.
Be thorough with any plans you have. Act cautiously and opt for measured action as you proceed towards our goals.
Patience is a skill, and one worth exercising at this moment. Be reliable, have high expectations, and aim for perfection but be realistic. Do not be afraid of applying yourself with a hands-on approach.
If you're having trouble finding work right now, stick to your goals; if you're unemployed, look around; it might just be waiting for you.
Slow and steady wins the race.
---
Flashcards
Right click the images to download

---
Mystical Blurb Posts
Understanding Court Cards - Those Pesky Court Cards
The Courts. Pages, Knights, Kings and Queens
---
Previous Card / All Cards / Next Card
---

---
Testimonials - Clients Kind Words
Pam has given a great reading. Everything she says rings true. She has given me a fresh perspective on my situation and seems to be able to get to the heart of things.
julia
The first thing I want to share with you is WHY I chose Pam. I belong to her FB page and I have watched this lady donate her time and effort to advance other readers still learning their craft.

She is warm and so very kind. I have nothing but praise for her. I got my reading today and it was "spot on" and she went the extra mile for me. Thank you Pam I will be back.
Mandy D.
Pam's reading for me was accurate and very helpful in my current situation. She is very compassionate and kind. Pam put me at ease with her ability to see the situation clearly and help me find solutions. After my reading I felt so much better and I also had more of an idea of how to deal with everything going on. I am very grateful.
W.O
I'm so grateful for the guidance and insightful feedback from Pam's readings. She has truly helped me stay focused on my future. Her readings have been a roadway map for me!
E. C