---
Page of Pentacles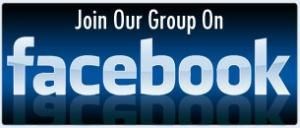 The Fool journeys to the Page of Pentacles and finds the student within him awakened. He experiences enthusiasm in the act of absorbing something new and taking the time to soak up knowledge. He finds himself on a fact-finding mission, open to all the details. He may get lost in his studies as his interests grow and he hears of new opportunities to earn or learn from.

Here, we discover that study is a topic on our minds or a need in which we must invest. It could be something conscious, a course, a subject, or something subconscious, and it could be about life itself. Page's dream, and here we can find ourselves lost in his study and contemplation of issues as we reflect, observe, soak up, and learn to understand.
Students of all ages are shown here, and we find those things that make us feel enthusiastic and where we may not act, or start practicing, or "doing," but absorb the information we need. So, if you wish to understand something, lift up the bonnet and study how it's put together.
Allow yourself to be creative. Work hard at understanding those things you wish to know more about.
With the study to one side, there is a need to be a gentle, peace-loving soul and to examine our surroundings and our environment to see where we can assist.
Often, we can find a chance to earn some extra income or even gain some extra funds.
Be confident. Play, dream, and build within your mind.

---
Flashcards
Right click the images to download
---
Mystcial Blurb Posts
Understanding Court Cards - Those Pesky Court Cards
The Courts. Pages, Knights, Kings and Queens
---

---
Previous Card / All Cards / Next Card
---
Testimonials - Clients Kind Words
Having been a group member for a while, when I saw Pam had a book available, I knew it was a must read, and im so glad I did. This is a truly fantastic read for either new or experienced readers , every card has so much detail, and lots of threads pull the whole picture together. it's the only guide anyone would even need, as its so very comprehensive. Thank you Pam.
Debbie M
Omg Pam I remember you messaging words of comfort over 3 yrs ago would just like to thankyou very much for your kindness when I was at my lowest and you was so right about the pain eases after losing my soul mate my dad but thanks again very much appreciated wish you all the love and luck in the world xx. Kelly xxx
Kelly
Very helpful guidance. An overview but it was just right.
Julia
(The book, Understanding Tarot) Like having your own course at your fingertips! I'm loving it.
Vikki Murphy