---
Knight of Swords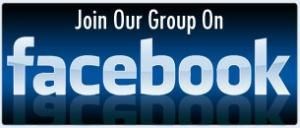 ---
The Fool journeys to the Knight of Swords, and charging in, he shows us that we need to batten down the hatches, as a storm is coming. His quick wit and need for mental stimulation, as well as his desire to conquer all he desires, cause spontaneous upheavals. Unrest will be caused by his single-minded views and beliefs. He sees everything as a challenge to confront. Chaos has been brought about, which thankfully will be short-lived.

Here we find chaos! A situation or person that turns things upside down yet passes as quickly as it appears.
We can meet with someone who is impulsive and audacious, seeking experiences of an extreme or dramatic nature, or find ourselves suddenly flung into situations that turn us around and in a spin, or even needing to act in such a way.
How others feel can be neglected with this Knight's input. Someone who knows what they want and aims for it without caring for anyone else, someone with their own agenda causing upset and anxiety, or leaving you with those feelings.
If you wish to know how to "be" right now, be adaptable, ready to grab what you want, spontaneity is a must, and be inquisitive.
If someone seems charming, try to see beyond that, especially if you wish for commitment in any area, as here someone will bore easily and can be cruel with their words and actions, as they are all that matter.
Highly charged emotions will pass, leaving you wondering what the heck has happened. Brush yourself down and carry on.

---
Flashcards
Right click the images to download

---
Mystical Blurb Posts
Understanding Court Cards - Those Pesky Court Cards
The Courts. Pages, Knights, Kings and Queens
---
Previous Card / All Cards / Next Card
---
Testimonials - Clients Kind Words
I am a member of Pam's group on Facebook. I really enjoy the readings she does. They are very informative. Join the group, we are a friendly lot.
Cheryl
Having been a group member for a while, when I saw Pam had a book available, I knew it was a must read, and im so glad I did. This is a truly fantastic read for either new or experienced readers , every card has so much detail, and lots of threads pull the whole picture together. it's the only guide anyone would even need, as its so very comprehensive. Thank you Pam.
Debbie M
Pam gave me a reading via email as a clairvoyance guide.
Without knowing me and with limited background of my situ I felt that the reading was quite relevant. Some advice is in there for me to ponder and absorb. Very easy to be in touch with Pam many miles away from Perth AUS.
Angelina Naglazas
Pam is amazing at what she does.

Iv had readings sparingly over the past 6years, and each one has been 100% spot on, whether its something iv wanted to hear or not Pam is 100% genuine.

If you're here looking for answers and are unsure, I highly recommend you make the booking with her and seeing for your self. As I say, it may or may not be the answer you were hoping for(as I have had both) but its real, and Pam is real. Best Psychic clairvoyant iv seen.x
Leah Clee