---
Queen of Swords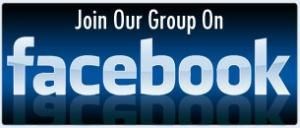 The Fool journeys to the Queen of Swords and calms his mental need for conquest as he sits down in the Queen of Swords seat. Now is the time to focus not on fighting and emotions but on facts. He cuts the past away, leaves pain in the past, and takes a more rational stance. He offers a calm, honest face to the world, not willing to tolerate dishonesty or emotional outbursts. He turns his focus to what is best for a situation rather than what he fantasizes about. Firm boundaries are set with diplomacy and a strong will.

Now is the time to be strong mentally and emotionally, with a need for total honesty and fairness. If the future is uncertain, reach out and welcome it, as it cannot be avoided.
A strong will is needed right now, as is the ability to be diplomatic. If your opinion is needed, give it and be totally unbiased. Remain calm and demand the truth, as now is a time to not allow emotions to rule, but the truth.
Here we find a survivor, someone with a determination to cope, persist, and succeed in life, as you or someone else is aware that life is not always easy and that losses can be worked through.
Use your mental strength, be direct and strong-willed, be patient, and use your intelligence to challenge what is in front of you with no fear. Right now, be forceful and allow your words to motivate, inspire, and move people so that issues can settle into a more realistic viewpoint and the future can be clearly focused on.
Get straight to the point. Face problems head-on.

---
Flashcards
Right click the images to download

---
Mystical Blurb Posts
Understanding Court Cards - Those Pesky Court Cards
The Courts. Pages, Knights, Kings and Queens
---
Previous Card / All Cards / Next Card
---
Testimonials - Clients Kind Words
Very true and correct. Made me realise not to be fearful of change and will work on that. Great reading, I needed to hear that. Thank you Pam.
Carolyne
I had such a great experience with Pam. She helped me so much. A kind person with some beautiful abilities.
Jennifer H
Pam is a wonderful reader. She helps me understand what I am feeling. Wonderful readings to help you process and connect with who you are.
Jenna
Many thanks. The reading makes lots of sense and has made me feel much more positive. Thank you again!Love kelli
Kelli