---
King of Swords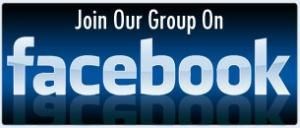 The Fool journeys to the King of Swords, and as leader of the army of swords, The Fool finds himself acting with logic, organization, and fact-based fairness. He now has an ethical outlook with high moral standards and aims to do what is needed to maintain fairness. He has no room for mental or emotional clutter and is forceful in his actions, fighting for what is right.

Here we find the need to cut away at anything that needs to be eliminated, especially if it is to reveal the truth or bring clarity, and to fight for what is fair and just. Lead by example and take responsibility for your actions.
What matters here is logic, focus, judgment, and equity. Analyze what needs to be done, what has happened, and what you or another person is doing. Move all emotions out of the way and clarify details and facts, as they are all that matter at this point, within this instance.
Bring order to things in your life; be organised in practicality and in your thinking. Look at morals, ethics, and standards and push for what is "right".
Whatever is on your mind, take it seriously. Conflict may enter your life from someone or from those in authority, and in such cases, do not deviate from the rules. Be committed mentally to all that you do and allow intellect to rule decisions.
Stick to the rules and be unbiased. Only be concerned with the facts.
---
Flashcards
Right click the images to download

---
Mystical Blurb Posts
King of Swords: Air Elemental on Throne
Understanding Court Cards - Those Pesky Court Cards
The Courts. Pages, Knights, Kings and Queens
---
Previous Card / All Cards / Next Card
---

---
Testimonials - Clients Kind Words
Would recommend her definitely.Thank you! Thank you again Pam! Great reader spot on with my current energies .Sees my situation very clearly and was able to guide me in the right direction.
M
Hi Pam. Many thanks for this. It really resonates with me. Blessings, Cath x
Cath
Pam did a wonderful job with a complicated question. Her reading was incredibly accurate and specific to my issue. I've had many readings before, but Pam definitely has the gift. I will come back for more readings in the future.
Natasha
Just got my first email reading from Pam. My family has been going through a lot and her guidance really resonated and helped put things in perspective. I would definitely get another reading from her in the future.
Linda R