---
Page of Swords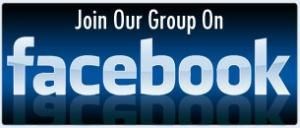 The Fool journeys to the Page of Swords and finds the power of words and the pain that they can cause. He learns to wield the truth, or his version of it, to hurtful effect. He is tempered by immaturity and a lack of personal experience, and this lack of experience in handling issues will lead to temper outbursts and tantrums. From the stance of the Page of Swords, he will gain enjoyment from causing conflict. Taking pleasure in gossip and juicy tittle-tattle, if rumours begin, so much the better as he will enjoy watching the show!

The wind is blowing, and the clouds are gathering as we encounter an immature mind that is as sharp as a tack.
Is a sharp-tongued person being hurtful an issue?
Here we can find that feelings of curiosity, jealousy, entertainment, insecurity, or even hearing half a story cause trouble, and words are used to do that, but often the truth is in or behind the damaging words.
If you wish for your business to remain yours, now is the time to be careful who you speak to and who knows your secrets, feelings, or even your passwords or personal details—anything that could expose you. If you do not wish your dirty laundry to be aired, don't hang it out, as someone may well react to it and you will not like it.
The urge for deliberate conflict, trouble, and spite is in the air; someone will get a kick out of upsetting another.
Gossip and rumours will be in the air. Do not respond to them or pass them on, and you may even be the victim of such.
Trouble is on its way, challenge it and it will crumble.

---
Flashcards
Right click the images to download
---
Mystical Blurb Posts
Understanding Court Cards - Those Pesky Court Cards
The Courts. Pages, Knights, Kings and Queens
---
Previous Card / All Cards / Next Card
---

---
Testimonials - Clients Kind Words
I had 2 readings done by Pam. She was very accurate. I was pleased with both readings. If you need answers let Pam do you a reading. You won't be disappointed.
Lisa Garrick
Pam is extremely thoughtful and thorough. She puts great care in how she explains things especially sensitive matters. I've had a few readings from her that were very accurate. I look forward to future readings.
Liza
Pam just had the flowiest words. Every paragraph of the reading was very understandable and I can say very accurate.
Thank You Pam!
Ivana
Hi Pam,Many thanks for this reading. It was spot on in so many ways - your gift always astounds me.Thank you so much once again xxKelli
Kelli