---
Page of Cups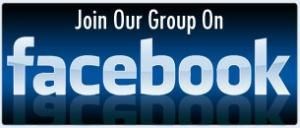 The Fool journeys to the Page of Cups and meets with this young Page's watery mind and is reminded of how to be a child; he is playful and dares to imagine what might be one day... He listens to his intuition, seeing what messages lie within his dreams or daydreams. He learns how to trust life and himself as he imagines how things could be before trying them. He is content to follow his imagination and see where it takes him.

While we can find news of children, pregnancies, and even our pets, we often find a time when our imagination stirs our emotions and we are filled with creativity, and here we can even find the budding of psychic ability.
New ideas can arise, as can new moods and emotions, which we can get lost in as we daydream about how good things could be in an ideal world. We feel potential, albeit wrapped up in imagination, as we see what the future—or even the present—could be like. Yet we need to be warned, as this is all in a fanciful phase where ideals are formed within the mind.
We can be going through a sensitive, quiet, and trusting phase or be close to someone who is and who is impacting our lives. Finding ourselves inspired by events, beliefs, and issues that take us away in our minds and often wishing to help others, that could be an idealistic stance.
Empathy is shown, be it as a need to care as you feel what another is going through or as part of psychic growth that is at its start or going through a new growth phase.
Trust yourself.

---
Flashcards
Right click the images to download

---
Mystical Blurb Posts
Imagination, the key to psychic development
Understanding Court Cards - Those Pesky Court Cards
The Courts. Pages, Knights, Kings and Queens
---
Previous Card / All Cards / Next Card
---
Testimonials - Clients Kind Words
Bought this book on kindle
This book has everything I wanted to know about tarot, with short and easy-to-understand summaries to help me read quickly. The author's expertise is impressive and evident in the detailed explanations.
A Kelly
Reading Pam is an Amazing reader kind compassionate and honest. Absolutely spot on and always guides me and gives me faith pam has an amazing gift and her insight is second to none i would recommend 100 per cent.
Marie
Pam,
This is probably the best reading I've ever had. Extremely accurate, your words are so precise. I can't thank you enough.
Lia
Pam's tarot & psychic insights e-mail gave me some clarity by signaling the path among my cluster-feelings chaos... I'm still re-reading it and is spot on about the more inner details and depths of my situation just after a general description of it and what worries me... I feel now I have more resources to face my problems and have gained a deeper perspective of them. Thanks Pam! :-)
David L